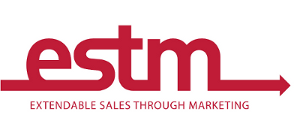 EST Marketing is a leading IT telemarketing provider. They recognised a need to improve the effectiveness of their prospecting, pipeline management and forecasting activities. They also hoped that a CRM system would allow them to more accurately plan and allocate resources. The company deployed Workbooks CRM and found keeping in touch with prospects more timely and effective. And accurate forecasting enabled them to reduce the team's 'time-on-the-bench', increasing billable time by 10%. 
About EST Marketing 
EST Marketing Ltd was established in 2002 by a group of experienced telephone sales and marketing professionals with 20 years sales experience. It is now a 25-person company and has established itself as one of the leading providers of telephone support and lead generation in the IT space. It has an extensive portfolio of clients that include VMware , SanDisk Enterprise, Check Point, PGP, DNS Arrow, Integralis and many IT resellers.
Segregated Databases and Spreadsheets
Across the sales team segregated databases, spreadsheets and MS Outlook were used to track customers and to support prospecting. The absence of a common platform for managing sales activities made it hard to co-ordinate the efforts of the team.
"It was becoming a headache from a sales perspective," says Operations Director at EST Marketing, Michael Starnes. "We had no easy way of telling who owned which account or who should be paid commission on which deal. There were also duplications across individual spreadsheets and it was too easy to miss a call-back, especially when we were busy."
"Forecasts were not provided on a regular basis because it was too hard to combine all the different formats. And as a result we didn't really have a clear view as to what was in the pipeline." This is especially important for a services company like EST Marketing as they need to ensure peak work periods are effectively resourced from the internal team; and EST prides itself on never using 'temps' for client work.
Tracking Success
Much of EST's new business comes from word-of-mouth; referrals from happy customers. But they also run tactical marketing campaigns. Michael explains: "When our own people have downtime they will run an EST telemarketing call-out. We've also done some PR and a series of e-shots and other campaigns; but we had no real way of knowing how much business was attributable to each of these lead generation activities. The data tended to go into the pot of spreadsheets and eventually get lost. It's ironic really: we are great at managing our clients' data but lacked the tools to effectively manage our own!" 
CRM was the answer, but Not Without Problems
EST Marketing knew they needed a centralised Customer Relationship Management (CRM) System to support the best practice that would keep them winning business. But with the complex systems available in the market, this hadn't proved easy.
"We had tried to roll-out CRM before. As a Microsoft Partner we had access to a free Microsoft CRM license which we tried to implement," says Michael. "Although we dedicated resource to the implementation, after 3–6 months we had not made progress. We couldn't get it to do what was needed and, most importantly, we couldn't get people to adopt it. As a result it was buried. We got no value from the project, which was disheartening."
A year and half later EST looked again and decided that an online CRM service would better fit their needs. There would be no hardware or software costs to consider, and they hoped that such a system would be simpler to implement.
"We trialled Salesforce.com," says Michael, "but we struggled to realise elements of functionality like forecasting and quotations. We loaded data into the system and ran an initial marketing campaign but we couldn't customise the service to meet our reporting needs; it transpired that in order to get the functionality we needed, we had to spend more money on a different version. Whilst we recognised the potential of the Salesforce.com offering we ultimately shied away from the cost, but also the complexity".
As Michael says: "We know our way round PC applications but we're not techie. Like most SME businesses we don't have a dedicated IT department and buying in implementation services at £1,200 a day didn't appeal; we needed a CRM system that we could turn on and would hit the ground running".
The Infrastructure to Win
EST heard about Workbooks Online from a marketing consultancy which was using Workbooks' web-based CRM system. It was a simple process from there-on-in according to Michael: "We got in touch, met with the Workbooks team and had a productive meeting about what we wanted to achieve".
The trial and implementation went smoothly. "The customer services team at Workbooks were on hand to support us and we found them responsive and knowledgeable. Customising the system to our needs is straightforward, we've created and extended pick lists and added new fields; we like the way the system looks".
"The initial configuration and import of data was done for us by the Workbooks professional services team, so the system was productive as soon as we set up accounts for our staff. It was really simple".
Simple to Use
EST worked with the Workbooks professional services team during the roll-out but as Michael says: "There's not too much to take on board. It's intuitive and user friendly. I don't get any questions from the team saying 'How do I do this?' It's an easy system to pick-up, which means it's been adopted quickly."
Keeping Track of Customers and Partners
Being able to track their customer and partner ecosystem effectively is delivering value. Once EST becomes proficient in the solutions of a vendor like Check Point, VMware or Citrix, they are well placed to run telemarketing campaigns for that vendor's partner community.
As Michael explains: "We love Workbooks' ability to record relationships between partners and suppliers. It undoubtedly helps us sell. When we find out that a particular system integrator partners with one of our vendor customers, we record it in Workbooks; we can then market to that integrator in a targeted way, highlighting our relevant experience."
"It really builds intelligence into our database and helps us become more strategic with our approach to clients and prospecting."
Productivity Improvements
Managing their contacts better has had extra benefit says Michael, "Workbooks has already helped us improve the way in which we manage our prospects and sales pipeline. We have seen a noticeable difference in our productivity levels and in how we prioritise our days. We are touching clients we might not have touched before; and more importantly we are touching them at the relevant stage of the sales cycle – with relevant information. This has directly resulted in more work."
Improved Forecasting - Improved Resource Planning
Workbooks has driven best practice across the business, including the forecasting of new business. EST can now review consistently-presented information with just a click of a mouse. This gives more structure to EST's regular planning meetings since they can allocate available resources in line with forecasted projects. "And where we can foresee surplus resources," says Michael, "Workbooks CRM helps us to identify deals which we can focus on pulling in sooner.
"And there are fewer projects that don't start on time because we can schedule and review the associated activities in Workbooks. This means we are more profitable because we are more billable. In fact, 'time-on-the-bench' [where our telemarketers are in-between projects] has been reduced by about 10% – going straight on our bottom line."
Future Plans
EST Marketing plans to extend Workbooks further into their business. "We have really bought into the Workbooks vision and can see how it will help our business tick," says Michael. "We plan to extend the use of Workbooks across the company, starting with Workbooks Business. The big win for us here will be in streamlining our quotation and invoice process, removing our current reliance on Sage. It will also help with the credit control side of things as we'll be able to see which customer accounts are paid up-to-date in our CRM system, without the need for re-keying data". When asked to sum up what Workbooks means to him Michael is positive:
"In short, Workbooks helps us manage our ecosystem of contacts properly. Activity tracking means we follow up customers at the right time with the right information, and the system enforces the processes that underpin our sales and marketing activities. All vital!"