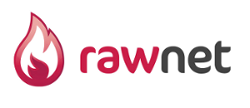 Background
 
Founded in 2007, Rawnet are a web design agency based in Windsor, Berkshire, who specialise in building and designing websites and web applications for businesses in the UK. 
Manual and Confusing Processes
 
A key element of Rawnets' business is project management and the tracking of work delivered by the project teams against the clients order. With a rapidly growing client base and an expanding sales team, Rawnet realised they needed a more robust system in place than the combination of Excel spreadsheets, Word documents and emails that they were currently using.
Specific problems not only included manual and confusing processes but a lack of visibility and the inability to extract accurate management information made it difficult for Managing Director, Adam Smith, to really gain an understanding of how the business was performing.
"A key issue for us was that although each of the project managers knew where they were with each of the projects, it was almost impossible for me to gain an accurate insight into how each of the projects were progressing. It wasn't until one of our suppliers suggested a CRM solution and showed us the value a CRM solution had added to their business that we really considered looking for an alternative."
Evaluating the right solution
 
Rawnet's evaluation of CRM solutions started with some of the larger players in the market, including Salesforce.com and Microsoft Dynamics. "After a rigorous selection process, which included several product demonstrations from multiple vendors, the other directors and I made the decision to go with Workbooks. We chose Workbooks because they were a UK vendor that provided an intuitive solution with the same, if not more, functionality than some of the more well known providers, for almost half the price." explained Adam Smith. 
Using Workbooks to run the entire business
 
Rawnet's initial requirements were primarily for Workbooks' CRM functionality, and the solution was only intended to be used by Adam Smith and the Sales team. However, Rawnet quickly realised the additional benefits the complete Workbooks suite of applications could offer and made the decision to deploy Workbooks Business Edition across the entire business. "We have even provided our project management team with licenses, to help make it easier for them to track the delivery of projects. They use Workbooks Cases to record their time against a specific project which in turn allows them to compare how much time we have spent against the customer order record in Workbooks, and enables me to track which projects are delivered on time and within budget."
One particularly valuable feature that Rawnet are able to make use of is the integration of Workbooks with their own website. Via the Workbooks API, Rawnet have integrated Workbooks with all their web forms, whereby when a visitor to the website submits an enquiry, the information automatically arrives in Workbooks as a 'New Lead'. Having additionally set up Google cookie tracking and integrated this with Workbooks, Rawnet are able to capture detailed information about all of their prospects.
"The Workbooks integration with Google cookie tracking is really pretty cool" explains Adam Smith "For every visitor that fills in a form on our website, we can see exactly where they originated from, for instance Google Adwords or via an internet search engine, what pages they have visited and I can even see what keywords they typed in to reach our site." All this information is stored in Workbooks and has provided Rawnet with the tools and information to accurately identify which of their marketing campaigns are not only generating the most website leads, but also which campaigns generate the highest ROI for them.
The Benefits
 
The team at Rawnet have been delighted with the results they've achieved since implementing Workbooks. Adam Smith further explained,  "Workbooks has made a big difference to the business, firstly in terms of visibility, I can now see exactly how we are working and what our pipeline looks like, and secondly in terms of efficiency.
Prior to implementing Workbooks, invoicing was such a manual process, with Workbooks it's so easy. Once an order is completed we can convert this into an Invoice at the click of a button, and it is linked with Sage and raised automatically. Raising invoices is no longer a big task."