Workbooks allows you to create and edit Agreements you have between your Own Organisation(s) and your customers. This might be simply to change information about, say, their invoice address, or it might be to Suspend or Close off the Agreement they have with you.
To make changes, open the Agreements tab on one of your customer's records and open the Agreement.
Once you have opened the Agreement you can change the status.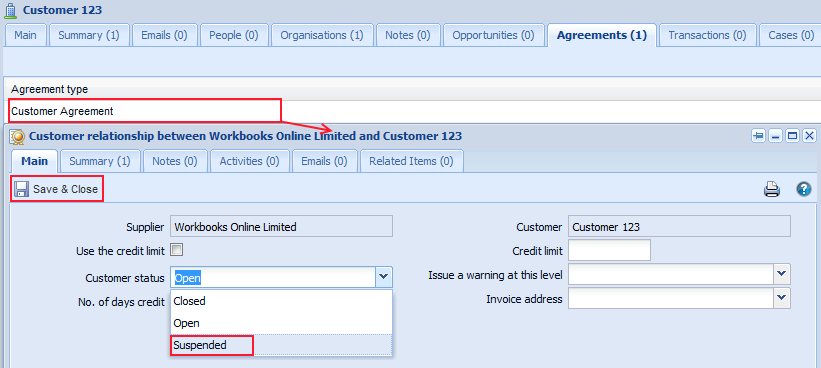 If a customer has been marked as Suspended or Closed you will be presented with the following message if you try to post an order where they are marked as the customer.