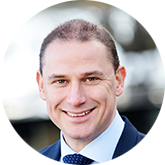 John Cheney - CEO
A Software-as-a-Service pioneer; John Cheney launched one of the first software as a service companies back in the late 1990s. He is a successful entrepreneur with over eighteen years experience in the IT industry; ten of which have been running IT companies in Europe and North America.
Prior to Workbooks Online, John founded two previous successful SaaS security companies. John founded BlackSpider Technologies in 2002 and successfully grew the company to become an award winning provider of in-the-cloud email and web security services to over 2,500 organisations world-wide before the company was bought by SurfControl in 2006.
John then led marketing and product management at SurfControl and was a key member of the senior management team which led the Company through to its acquisition by Websense in October 2007.
Prior to BlackSpider, John was the Founder and CEO of Activis, a managed security services company which was acquired by Articon-Integralis in 1999. Activis was a leading provider of managed firewall and VPN services in North America and Europe, winning awards from SC Magazine for its services and Frost and Sullivan for its business strategy.
---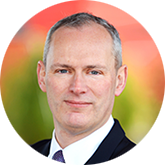 James Kay - CTO
With twenty years' IT industry experience, James Kay is responsible for architecting our solutions and for creating and directing the Workbooks technical team. James took on similar roles prior to co-founding Workbooks.
As a co-founder of BlackSpider Technologies and Activis he led the building of world-class infrastructures supporting millions of users with extremely high levels of service delivery and customer satisfaction.
Following BlackSpider's acquisition by SurfControl and then Websense, James remained responsible for the design and delivery of their Hosted Email Security and Hosted Web Security services. James' technical interests are the creation of very scalable and robust on-demand systems which are easy for customers to put to use.
Previously James has held development and architecture roles for IBM and Hewlett Packard and he holds a degree in Computer Science from Manchester University.
---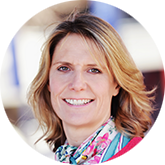 Jenny Robb - CFO
Jenny Robb is a successful accountant with a track record in operational management and extensive experience in corporate finance.
Prior to joining Workbooks, Jenny was co-founder and CFO of BlackSpider Technologies, a leading provider of software as a service security solutions.
Jenny was responsible for the financial health of the business, capital raising and investor relations. Prior to BlackSpider Jenny was Corporate Development Director for the Articon-Integralis group.
She was a key member of the management team which completed a Secondary Public Offering for the company in April 2000 and subsequently was responsible for implementing the M&A strategy for the group including the completion of 5 acquisitions and 2 strategic investments.
Jenny also worked for KPMG Corporate Finance as a key member of the Software and Computer Services team. During this period she was involved in over 25 transactions including capital raising, disposals, acquisitions and management buy-outs for both public and private companies.
Jenny earned a first class honours degree from the University of Durham and is a member of the Institute of Chartered Accountants of England & Wales.
---

Penny Lowe - Head of Service Delivery
As head of service delivery Penny Lowe is responsible for ensuring our customers are successfully using Workbooks. She has nearly 30 years consulting and service delivery experience, over half of which have been focussed on delivering business applications.
Penny's CRM experience has included helping customers with the full CRM project lifecycle from developing CRM Strategy, Vision and Roadmap, Change Management, Systems Integration architecture, Phased Implementation and ongoing support plans.
Customer list includes London Stock Exchange, IPC Media, Misys Banking & Healthcare, Coopervision, Reed Business Information, Univar Europe, Guardian News & Media, Coats, Norwich Union and Marks & Spencers. Penny is used to working collaboratively at all levels from front-line operators through to C-level executives.
Prior to joining Workbooks, Penny successfully launched Bluewolf's expansion into Europe, establishing Bluewolf International as one of salesforce.com's largest European implementation partners.
---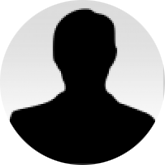 Chris Howell - Non-Executive Director
From 1990 to June 2009, Chris founded and, as CEO and then subsequently Chairman, grew and eventually sold DriveTech, the organisation best known for providing training courses for drivers as an alternative to fines and points for road traffic offences.
With revenues of £16m and net profit margin of c 30%, it was acquired by the Automobile Association in June 2009 Chris is now involved as an independent investor and consultant with a number of businesses including Workbooks.
---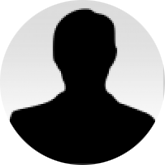 Ian Calcutt - Non-Executive Director
Now an active 'angel' investor, Ian was a founder and the CEO of Integralis Ltd, a provider of security technology and managed security services to large multi-national businesses, from 1988 to 2002.
Over a 14-year period, Integralis grew from a 5-man start-up to become a dominant player in the international security market through organic growth and acquisition, culminating in the reverse take-over of Articon, a German public company, in 1999. At its peak Integralis employed over 600 people, had revenues of over €200 million and a market capitalisation of €1 billion.
During the 10 previous years, Ian held senior positions with Ungermann-Bass/Tandem Computers and the Memec Group of companies. Since 2002 Ian has been an investor and adviser to start-up technology businesses in the UK, Germany and the USA. In this capacity he invested in Blackspider Technologies and then invested in and became a director of Workbooks Ltd.
---