Customer in the spotlight: Caspian Media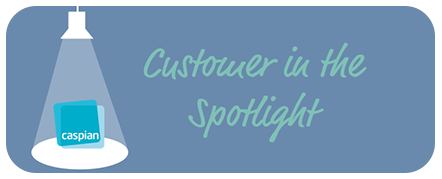 For this month's edition of our 'Customer in the spotlight', we are discovering how Caspian Media have embraced CRM to gain greater visibility of pipeline, drive operational efficiency and ultimately business success.
Caspian Media is an established B2B media business and Workbooks have helped to transform their sales and finance function, saving significant time, money and giving clear visibility of the full sales cycle and order processing.
Founded in 1996, Caspian Media is a B2B media business. It launched Real Business, the UK's first magazine for entrepreneurs, and Real Deals, Europe's leading private equity title. It also publishes many magazines under contract to organisations such as the Institute of Marine Engineering, Science & Technology, the Institution of Mechanical Engineers, and international electronics and systems group Thales.
Traditionally its revenue has come from magazine subscriptions and advertising sales, but in recent years the market has changed significantly. The rise of digital has meant it now produces both print and online versions of all titles and sells online advertising as well as traditional print ad space. At the same time, it has built a successful event management business, hosting award ceremonies for its titles, and selling sponsorship and delegate packages around these.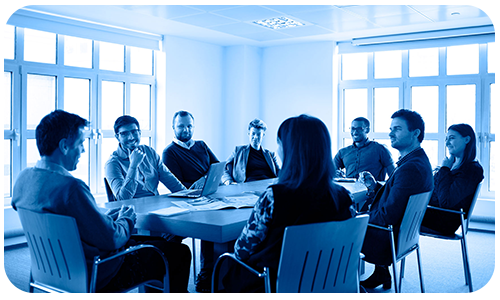 Prior to the Workbooks implementation, Caspian relied on spreadsheets, manual entry from one system to another and other siloed systems to manage its customer interactions, sales order processing, cash flow and invoicing. It was clear an integrated approach was required, and the team had some specific criteria - the solution would need to allow Caspian to track all customer communication, not just the sales process, but also the fulfilment of orders and invoicing. It needed to be Mac-compatible, and to be cloud-based so the whole company could access it anytime and from anywhere. More than anything else though it needed to be flexible.
They have a wide range of revenue channels across many different brands from online ads, to print ads, event sponsorship and ticket sales - and it was important for them that the chosen solution included order management functionality that could support the broad variety of different orders that they receive – and also track the different invoicing rules that apply to each order type.
The Right Choice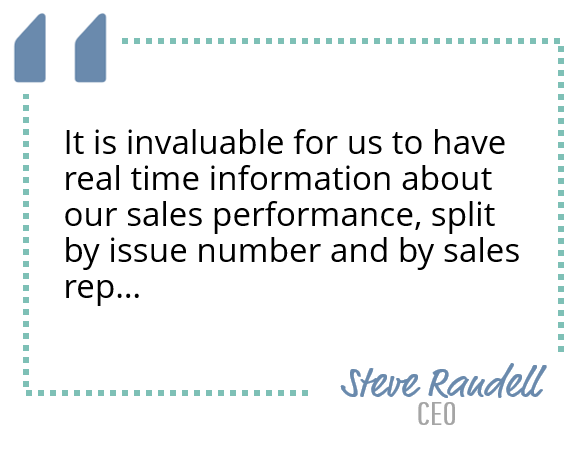 Workbooks has transformed the sales and finance functions at Caspian Media. All sales leads are now logged in Workbooks, from initial contact through to sale. This gives the firm a clear view of how many ads remain in a given issue, or how many tickets are available for an event, as well as how well each sales rep is performing, not only in terms of topline sales but also in terms of pipeline development. Workbooks provides a full audit trail of order history and has helped the organisation to put in place a standardised workflow for order processing and invoicing.
"It is invaluable for us to have real-time information about our sales performance, split by issue number and by sales rep. We actually take a live feed from workbooks and present it on screens in our offices - this generates a bit of healthy competition amongst the sales reps!" Steven Randell – CEO.
Want to know more about the implementation of Workbooks at Caspian Media? View the Caspian Media case study.