Leon Stevens joins Workbooks as Chief Revenue Officer to accelerate business growth and drive international expansion
January 2018, Reading, UK: Workbooks, the UK-based leading CRM vendor, today announces that Leon Stevens has joined the company as Chief Revenue Officer.
Stevens brings 25 years of senior experience in the software and services industry during which he successfully led and built sales teams with blue chip companies such as Salesforce.com, BMC, IBM, HP and Symantec.

Recently, Stevens was global vice president (VP) and business leader for BMC Software's Remedyforce cloud operation.
Previous to that, he was Senior Vice President and Global General Manager running Sales, Marketing and Services at Thunderhead.com. As the company expanded, he ran the global field operation.
Earlier in his career, Stevens was vice president at Salesforce, with leadership roles in the UK and EMEA.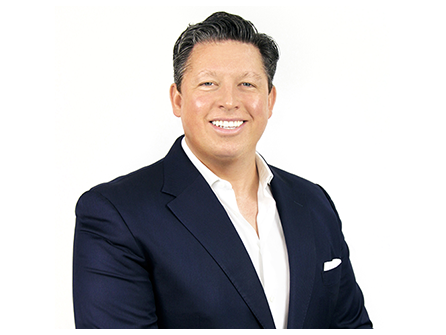 Leon Stevens said: "Throughout my career I have had the privilege and opportunity to develop and deliver key business outcomes and solutions to mid and large enterprise companies. What I saw in Workbooks is an accomplished mid-market CRM vendor, with the customer at the heart of what they do, expanding their portfolio to extend the service they can offer beyond just Sales and Marketing into other complementary business applications. Thus enabling Workbooks to offer an end-to-end platform to solve the common mid-market challenges and a partner companies can work with and trust with their transformation into a digital, customer first, era. "
"Leon is a passionate and dynamic executive who has a wealth of sales management experience in the technology industry," said John Cheney, CEO of Workbooks. "The foundations of our business are solid and we are ready to scale and accelerate our growth. Leon will bring strong leadership and focus to our sales operations, both in new business and with our customer base and will help drive our international expansion."
About Workbooks
Workbooks delivers cloud-based CRM and Marketing Automation applications to the mid-market, at an affordable price. Workbooks extends beyond sales, marketing and customer support to also include order management and fulfilment, invoicing and supplier management, at a price which is typically 50-70% less than solutions such as Salesforce or Microsoft Dynamics.
Workbooks joins up the entire organisation around data and processes, promoting teamwork and collaboration. It provides a single 360 view of customers and the information is accessible anytime, anywhere. Productivity is increased, operations are streamlined, insightful decisions are made and the business is better equipped to differentiate against the competition.

For more information, visit www.workbooks.com
PR Contact:
Christelle Fraysse
CMO
christelle.fraysse@workbooks.com
+44 (0)118 3030100