Workbooks launches Web Insights to help B2B organisations turn anonymous web traffic into leads and improve sales effectiveness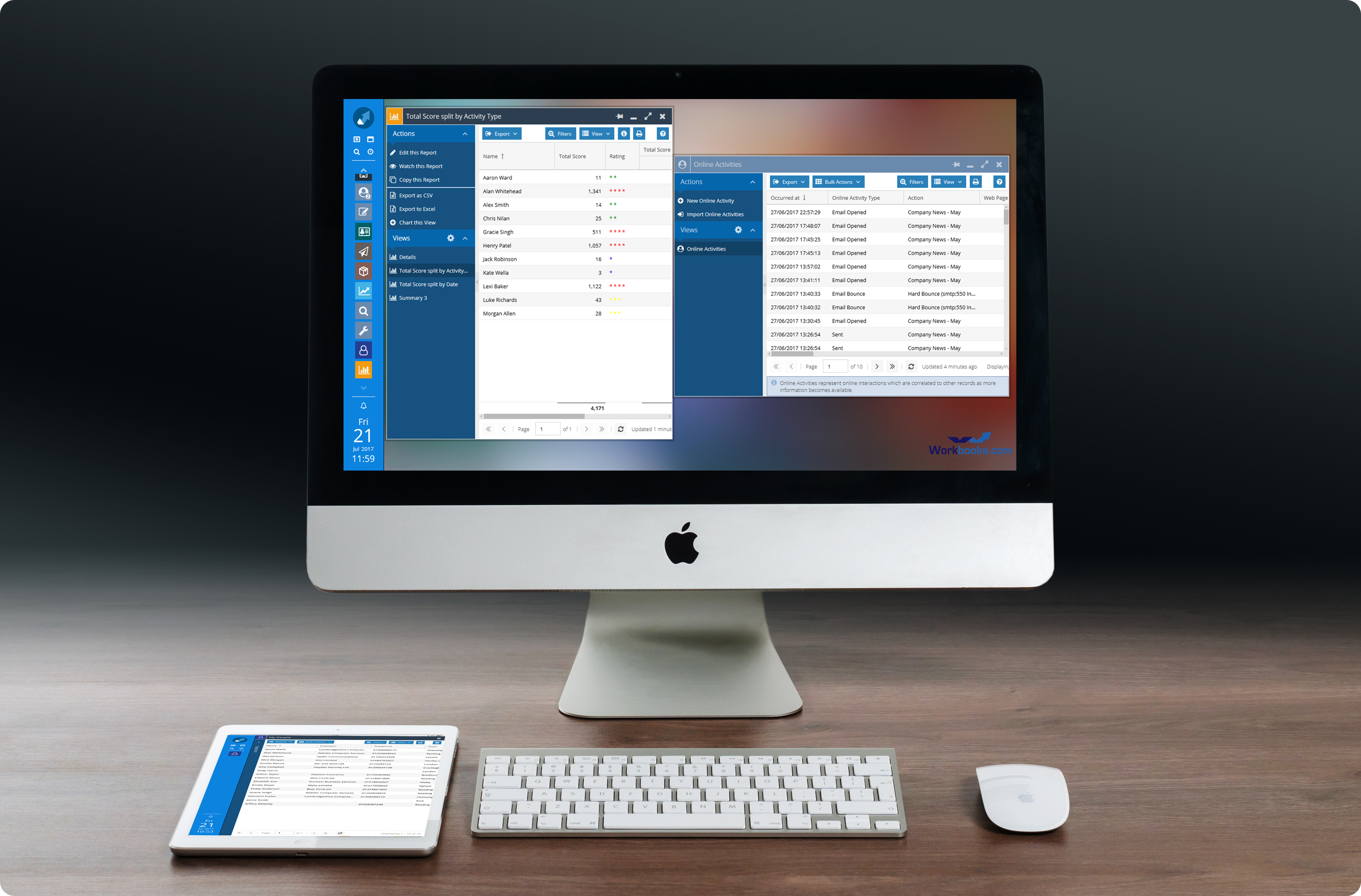 27th March 2017, London UK: Workbooks Online Limited, the UK-based leading CRM vendor, today announces the launch of Workbooks Web Insights, the first product to be released as part of its Marketing Automation suite aimed at the mid-market. 
Web Insights combines the power of Web Analytics and CRM into a single platform, enabling sales and marketing teams to be more successful. Web Insights can help generate more leads, better qualify them, accelerate sales cycles and close business more effectively. It also helps drive better customer experience, provide better customer support and identify cross-sell and upsell opportunities.
Web Insights uses advanced analytics to identify organisations by IP address and individual visitors via cookies. In addition, it tracks the visitors journey across the website including which pages have been viewed. Web Insights then combines that data with prospect and customer data held in Workbooks CRM. Leveraging page scoring functionalities, it also helps prioritise hot leads that show potential buying signals.  
Online activity information in itself is valuable but the combination of Web Analytics and CRM becomes really powerful, providing Sales and Marketing with 'in context' actionable insights that can transform sales engagement. 
Web Insights is built on top of the existing Workbooks CRM platform and leverages technologies from CommuniGator Limited, a leading provider of Marketing Automation solutions in the mid-market.  
John Cheney CEO of Workbooks says: "All sales people want an edge. By getting insight into their prospects' online activities, they can identify which ones are actively engaged, what they are viewing and as a result take the right next step in the sales process. Using Web Insights, we expect the sales pipeline timeframe to shorten and the conversion rate of leads into deals to increase."
Cheney continued: "I'm very pleased that with the launch of Web Insights we have now completed the first milestone in our strategy to deliver a full Marketing Automation suite for our customers.  In order to manage their demand funnel effectively, SMEs are increasingly looking for Marketing Automation to be part of CRM, rather than having to integrate different technologies from different vendors.  Over the next 6 months we will be delivering exactly that, allowing them to compete effectively."