Workbooks wins Best Sales CRM Product at 2017 BESMA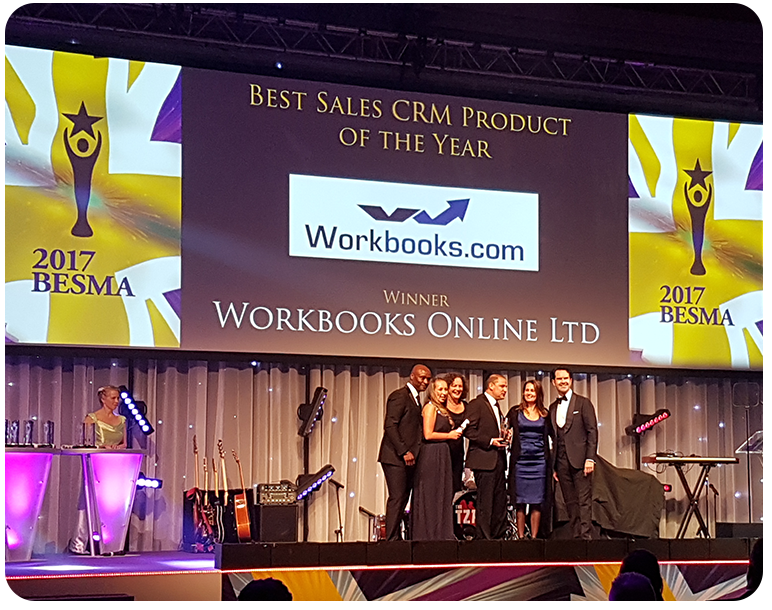 10th November 2017, Reading, UK: Workbooks announces today it has won BEST Sales CRM Product of the Year at the British Excellence in Sales Management Awards (BESMA).
BESMA recognises and rewards the best sales professionals in the UK, showcasing their achievements and products, helping to promote the art of selling across the country. It seeks to reward the efforts of the individuals and the teams that drive company performance and recognises the roles played by sales professionals in driving the UK economy forward.
BESMA is organised by the Institute of Sales Management (ISM), the UK largest professional sales body. The BESMA Awards 2017 took place on Thursday 9th November 2017, at Old Billingsgate, 1 Old Billingsgate Walk, London.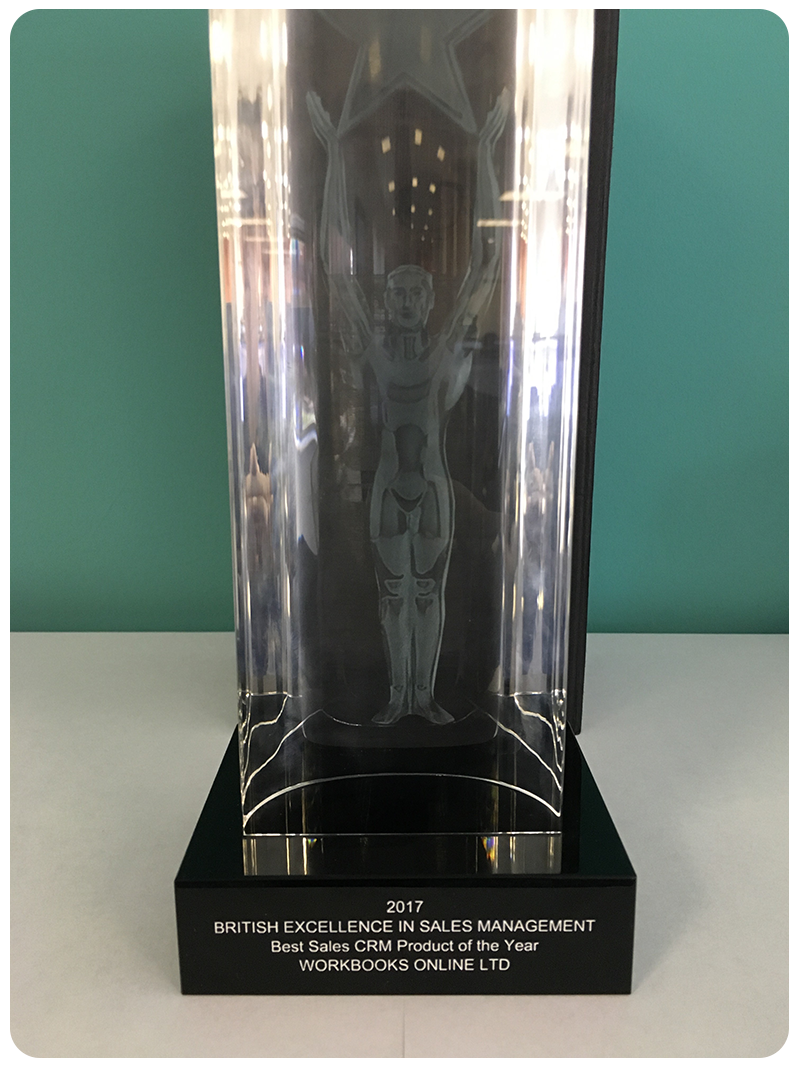 John Cheney, CEO of Workbooks says: "We are very pleased to have won the award for Best Sales CRM product. CRM can play a vital role in supporting sales excellence. It provides a framework to ensure the right processes are being followed; it acts as a channel to feedback essential insight to the business to support on-going sales activity, it can provide access to information to sales reps anytime, anywhere; it can automate repetitive tasks and remove the administrative burden so that reps can focus on building relationships and selling; and it can help organisations analyse key metrics and evolve their strategy."
He added: "Our customers are our best advocate as they have seen first-hand how Workbooks CRM enables their sales teams to work more effectively, better identify opportunities, close more deals and grow revenue. I would like to take this opportunity to thank all our customers for their ongoing support."
About Workbooks
Workbooks delivers cloud-based CRM and Marketing Automation applications to the mid-market, at an affordable price. Workbooks extends beyond sales, marketing and customer support to include order management and fulfilment, invoicing and supplier management, at a price which is typically 50-70% less than solutions such as Salesforce or Microsoft Dynamics.
Workbooks joins up the entire organisation around data and processes, promoting teamwork and collaboration. It provides a single 360 view of customers and the information is accessible anytime, anywhere. Productivity is increased, operations are streamlined, insightful decisions are made and the business is better equipped to differentiate against the competition.
PR Contact:
Christelle Fraysse
CMO
christelle.fraysse@workbooks.com
+44 (0)118 3030100