Building a Business Case For CRM
How to build a business case for CRM - 10 step guide.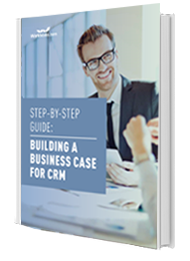 Paper length: 9 pages
Format: PDF
Are you working on a CRM initiative and want to convince your management team to invest into it? Can you see the benefits of CRM for your business but are not sure that other key stakeholders do?
CRM is likely to require a substantial investment and very few boards will simply wave it through. You need to present a rounded view of the costs and benefits, and so need to invest time in building your case.
There are ten essential steps to follow in order to build a compelling business case for CRM. These include:
Understand your desired business outcomes
Assess the required changes
Understand the market context
Map through to commercial benefits...
To find out what all of the steps are and what you need to consider for each of them, simply complete the form.