Hello.
I've created a custom field for orders, called Payment terms, it works on the order screen and I can now add terms per order..

I now want that to show on printed ORDs
I've addd it to here.. you can see it on the 3rd line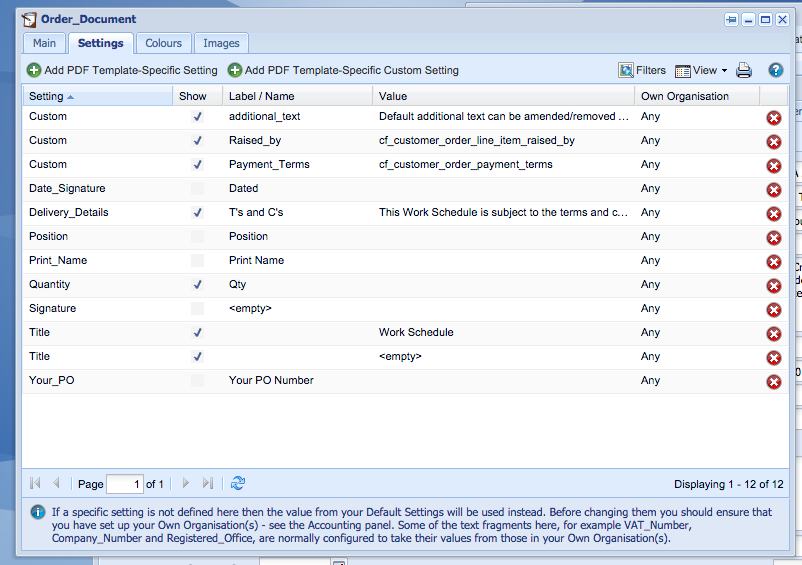 However, when I generate a PDF, it's not there.. am I missing a step?
Thanks
Adam