When you first sign up for a Workbooks Free Edition licence, you will initially get 30 days free of charge. After your initial 30 days, you will then be required to renew every 90 days. You will need to renew to ensure that your account remains active and your data does not get removed in line with our terms and conditions, found here.
So how do you renew?
You'll notice that the day after you sign up to the free edition, the banner below will show at the top of the Workbooks Desktop. You can renew at any point leading up to the 30 days by hovering over the banner and then clicking "Renew here for free". The number of days will decrease as you get nearer to the end of your initial 30 day period.

Choosing to renew will show the following screen: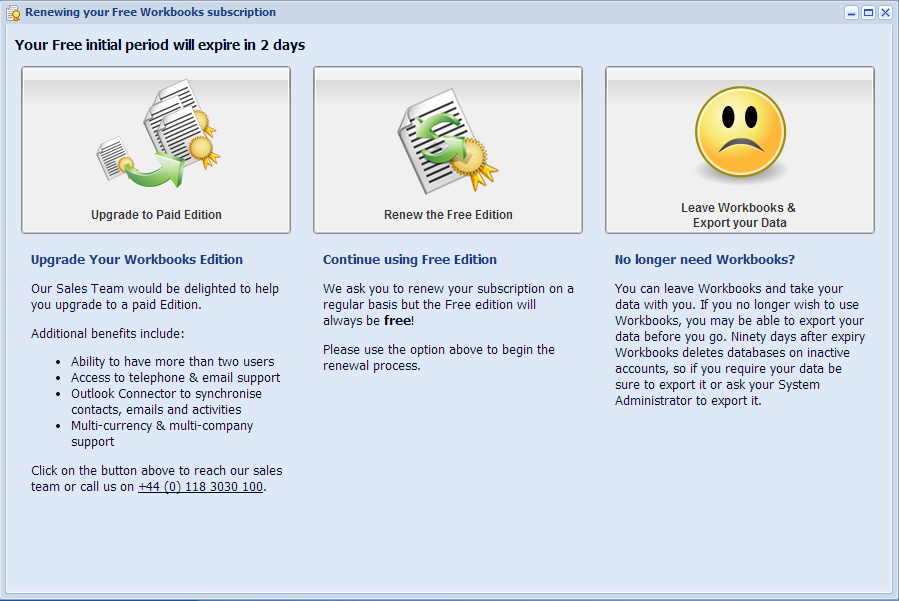 You have several options here:
Upgrade to Paid Edition: Click here to reveal the contact details of our Sales Team who will happily help you to purchase Workbooks and unlock a variety of additional features.
Renew the Free Edition: Click here to update your personal details and renew your licence for another 90 days.
Leave Workbooks & Export your data: Click here to export your data from Workbooks into either SQL or CSV format ready for another system.
You can renew your licence in 3 easy steps. The first screen lets you opt out of marketing emails, update your name and email address and so on. Click Next when you are happy.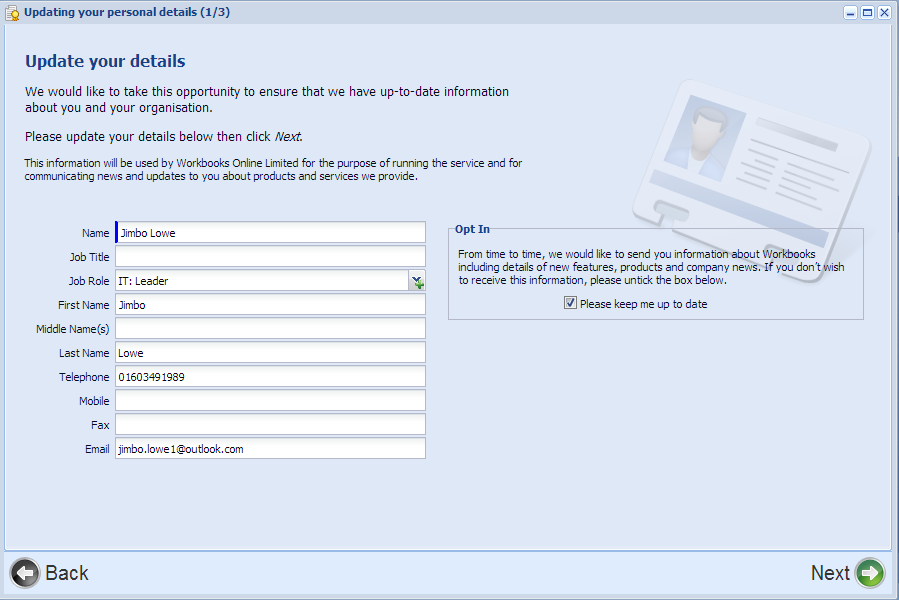 Step 2 is your contact details. Ensure they are correct and again, click next when you are happy.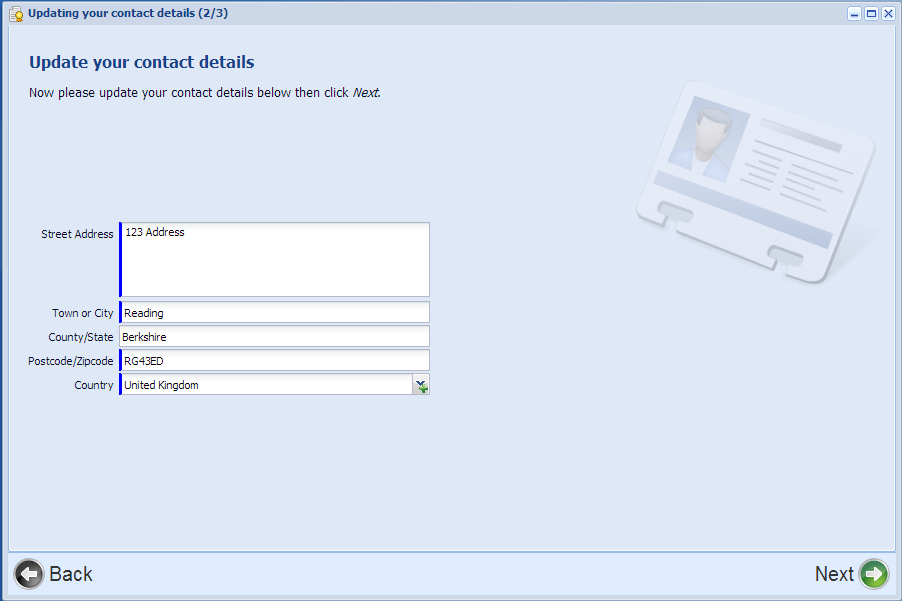 Step 3 allows you to update your Organisation details. Click Next when you are finished.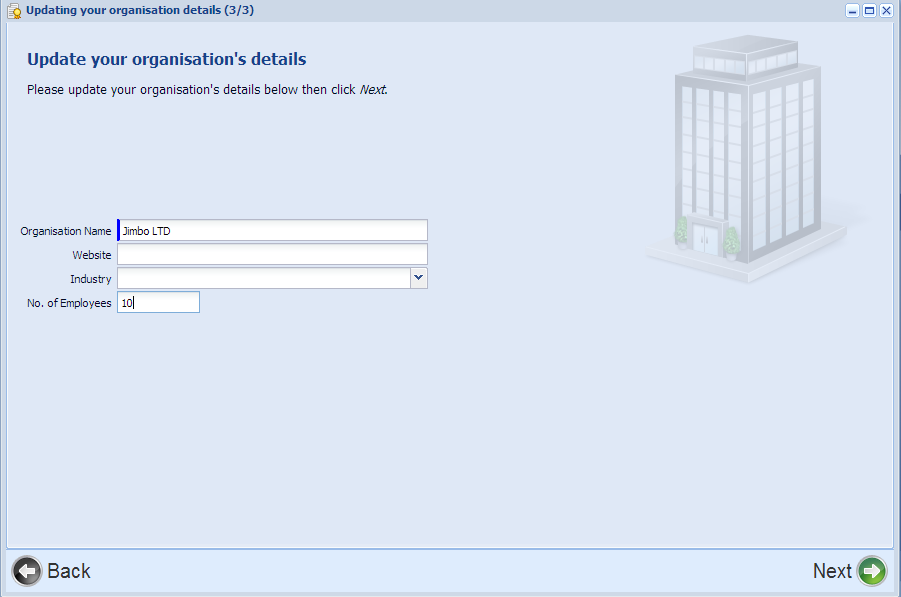 You have now successfully renewed for a further 90 days. You'll need to logout and then log back in again for the changes to take effect. Click "Logout".