What should happen after installing the Outlook Connector?
After the initial installation of the Workbooks Outlook Connector you should see the First Run Assistant (or FRA as it is also known) when you open Outlook. For more information, see here.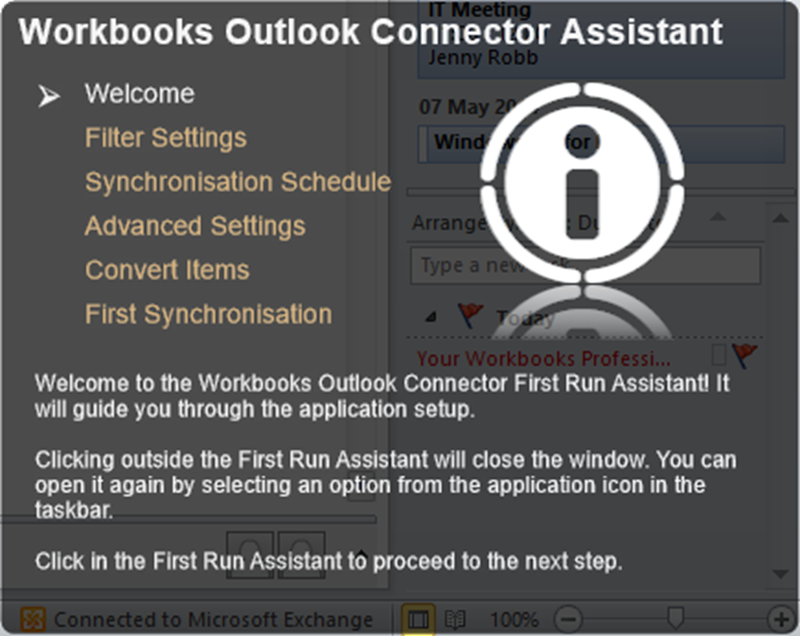 When Microsoft Outlook is running on your computer and the Workbooks Outlook Connector is installed, you should see a small globe icon on your taskbar which indicates that the software is running successfully: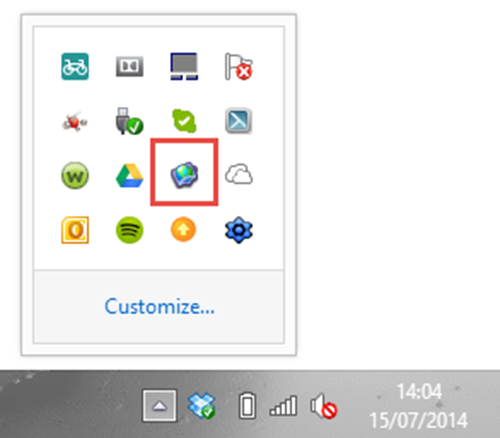 Possible reasons why the icon doesn't appear
Add-in not enabled:
The add-in may not be enabled in Outlook. To check this, in Outlook go File > Options > Add-ins, then under Manage select COM Add-ins, click Go and ensure both the Workbooks Outlook Connector and Ribbon helper for Workbooks Outlook Connector add-ins are checked.
It's also worth checking the Slow and Disabled add-ins in Outlook to make sure the Workbooks Outlook Connector has not been disabled there.
Incompatible Outlook Profile:
The icon will not appear if you are using an incompatible Outlook profile. The Workbooks Outlook Connector is only compatible with PST (POP3) and Cached Exchange (OST) Outlook profiles - the Outlook Connector is not compatible with IMAP. If you are unsure which type of Outlook profile you are using then it's recommended you check with your IT provider as they will be able to provide this information. Our system requirements page, found here, can then be cross-referenced to see if your Outlook profile is supported. This page also details other information which should be taken into consideration before installing the software.
If your Outlook profile is compatible and neither of the above are appearing please contact Workbooks Support (support@workbooks.com).