Creating a GatorMail Mailshot without a Marketing Campaign
There may be some situations where you would prefer not to manage the Mailshot within a Marketing Campaign e.g. Newsletters, Hints & Tips.
The process you need to follow for this is very similar to that of sending a Mailshot within a Campaign. However, once you have created the Mailing List instead of attaching it to a Campaign you will need to create a new Mailshot from Start > Marketing > Mailshots > New Mailshot. Select the Mailing List on and follow the rest of the steps outlined in our Sending Mailshots Using GatorMail Guide from Stage 5.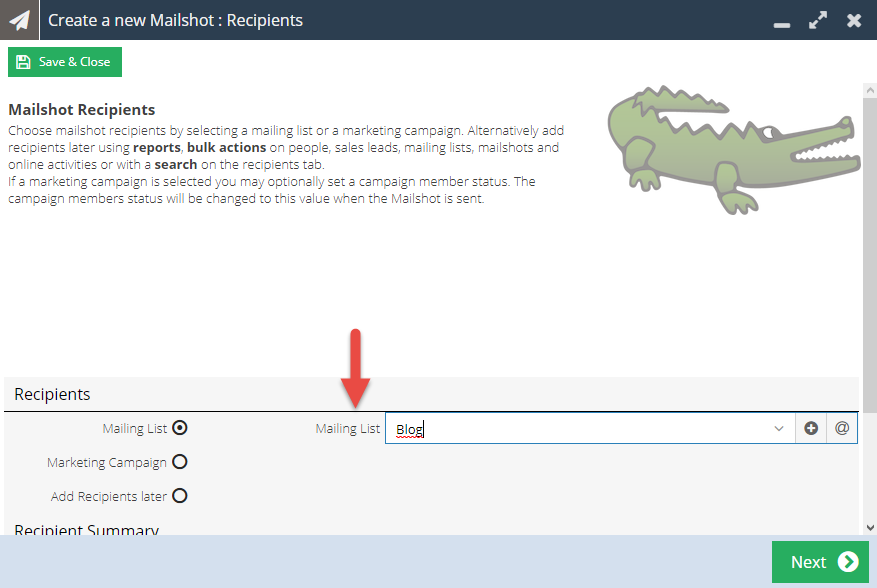 Online Activities will then get created against the relevant Person/Lead Records.
NOTE: If this Mailshot is later added to a Campaign the Online Activities will not appear against the Campaign, they will only attach to the Mailshot.