If you have more than one Workbooks database (paid accounts are entitled to 5), it can be time consuming logging out and back in to switch between them.
You can add a useful shortcut to your browser that will allow you to navigate between databases without having to log out and in everytime. To do this:
In the screenshot below I've set this up on Google Chrome (instructions to add a bookmark or shortcut may vary slightly depending on your browser).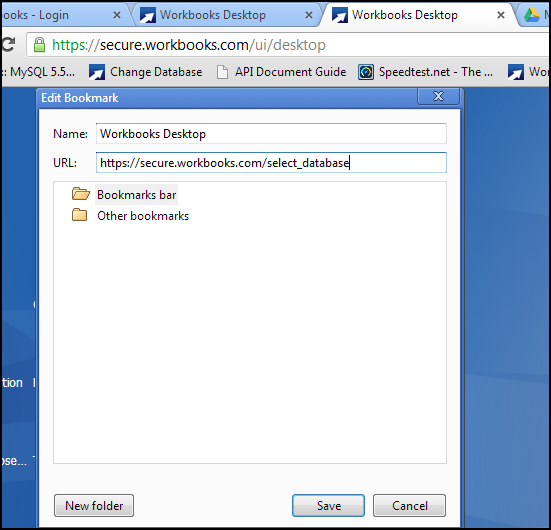 When this bookmark is saved, you will be able to click on the shortcut to navigate back to the database selection screen without having to re-enter your login details!