It's possible to access Workbooks on an iPad.
To do so, firstly, in Safari navigate to secure.workbooks.com on the iPad - you should be automatically redirected to https://secure.workbooks.com/login.
Then tap the address bar in and scroll down on your list of favourites to expose the 'Request Desktop Site' button.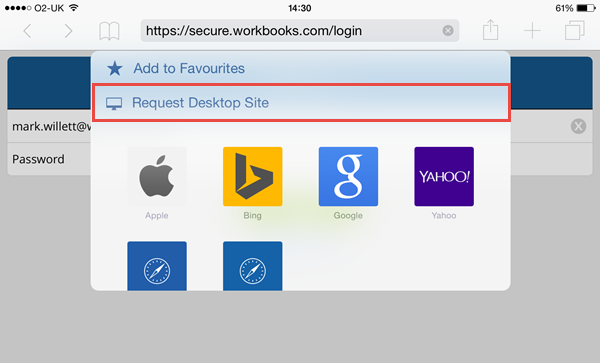 The page should reload with the desktop version of Workbooks.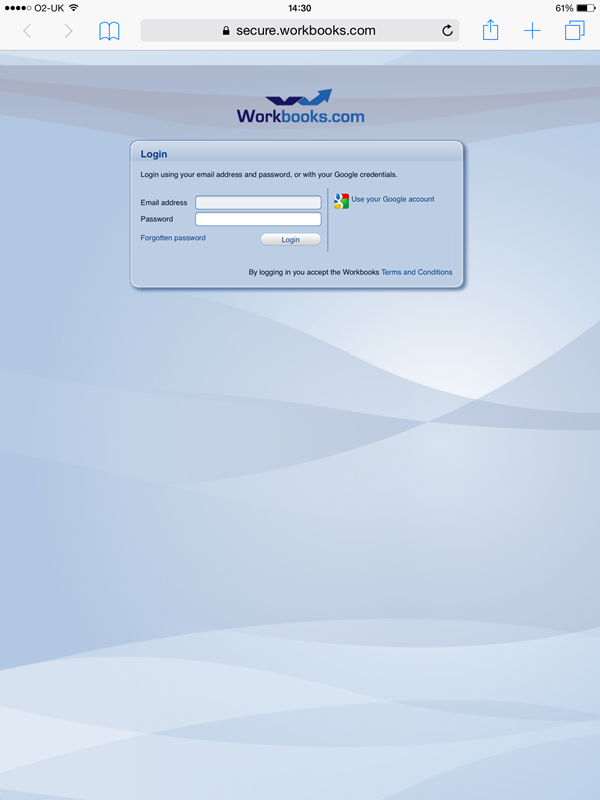 NOTE: Workbooks was not designed for touch screen devices, therefore it's not officially supported and we cannot guarantee the same level of experience.