Given the restrictions with Excel that I've outlined above we need a workaround to get accented characters into Workbooks reliably.  If you have Excel 2010 you can use this; another way is to use Google Docs which provides excellent import and export tools. 
Here's a spreadsheet in MS Excel containing some foreign characters: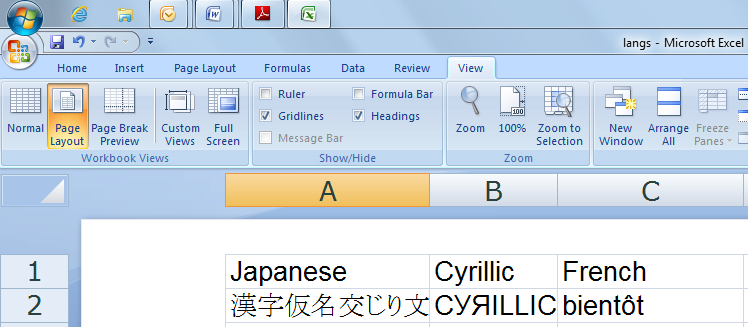 Using Excel 2010...
Choose Save As, then Other Formats.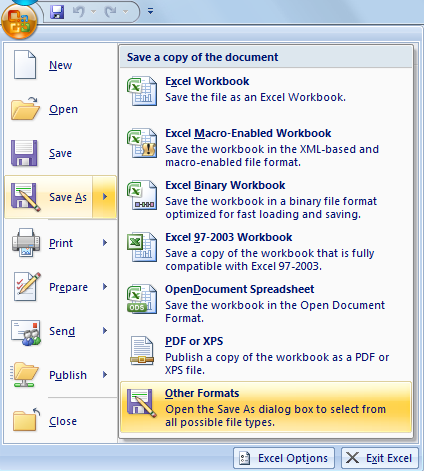 Next, choose Tools and then in the Encoding tab, Unicode (UTF-8). Click on the image below to enlarge:
Using Google Docs...
Use the Upload... button on the Google Docs home screen to upload your spreadsheet into Google Docs: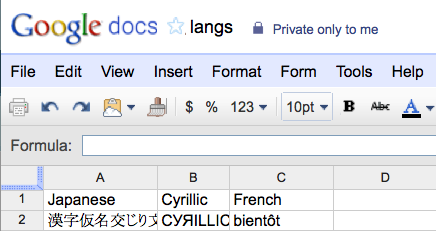 Now use the 'File > Download as > CSV (current sheet)' option to export the data back out to your computer. Note that Google will encode the characters properly, using the UTF 8 character set we need.
Import into Workbooks
Finally import that into Workbooks - make sure you choose the Unix/Linux file format (click on the image to enlarge):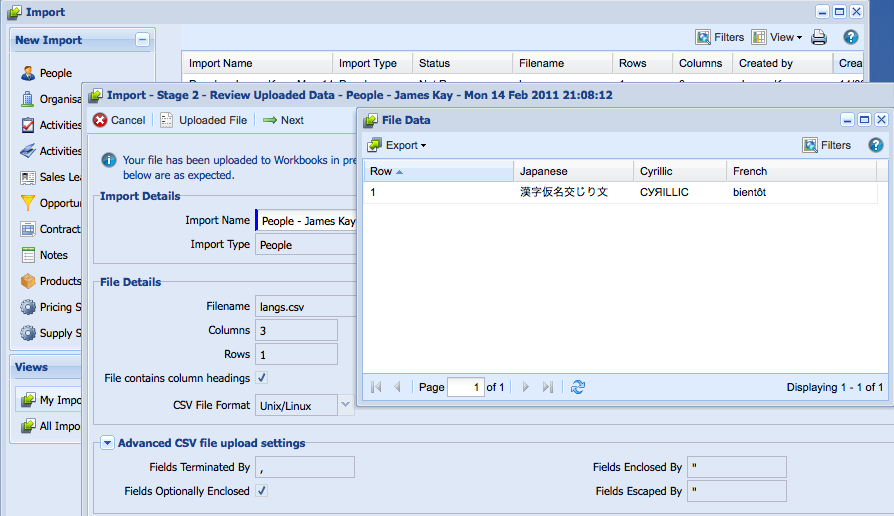 Voilà!