When you first login to your Workbooks database you are required to run through the quick start wizard to configure your account. At stage 5 you must set your Accounting Periods.
When you create an accounting document (either POSTED or DRAFT) and set the document date, the Accounting Period that this document falls into (and any preceding periods) become locked and cannot be deleted.
See the screenshot below: on a new database I've set my Accounting Periods and created one transaction document. You will see that I can only delete Accounting Periods after the document date;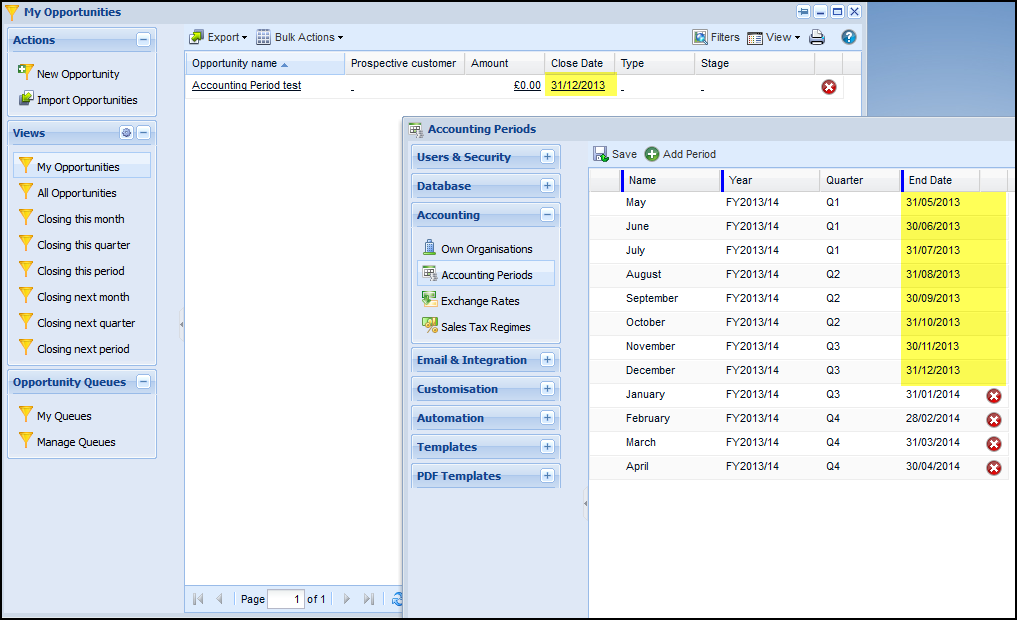 If you have incorrectly set your Accounting Periods and need to change them, there is a workaround. Accounting Periods are designed to be permanent and therefore the workaround isn't straightforward and might be time-consuming depending on the number of transaction documents you've created. Also, consider the below points before attempting the workaround:
- This will not work if you have created DRAFT documents and deleted them (as they are only soft deleted from your database and still show in a transient state);
- If you have POSTED documents you must ensure that you have the capability to edit POSTED transaction documents.
Workaround
Step 1
Add a new Accounting Period that pre-dates your existing periods;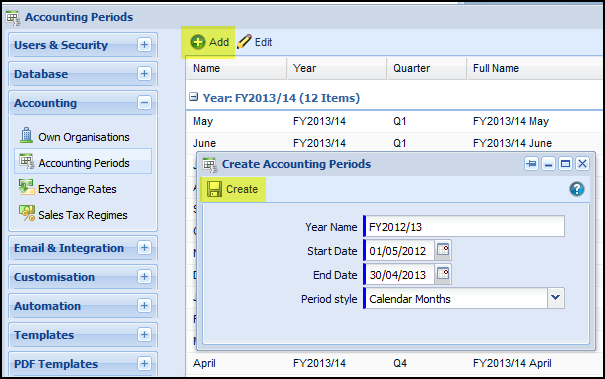 Step 2
Change the accounting document dates of ALL transaction documents (Opportunities, Invoices, Customer Orders, Supplier Orders, Quotations, Credit Notes) so that they fall into the earlier period. Ensure you have noted down the dates before changing as you will need to move these back later on. Depending how many documents are involved, you might choose to amend the dates using update through import.
Now when you select to edit your Accounting Periods, the current Accounting Periods can be deleted;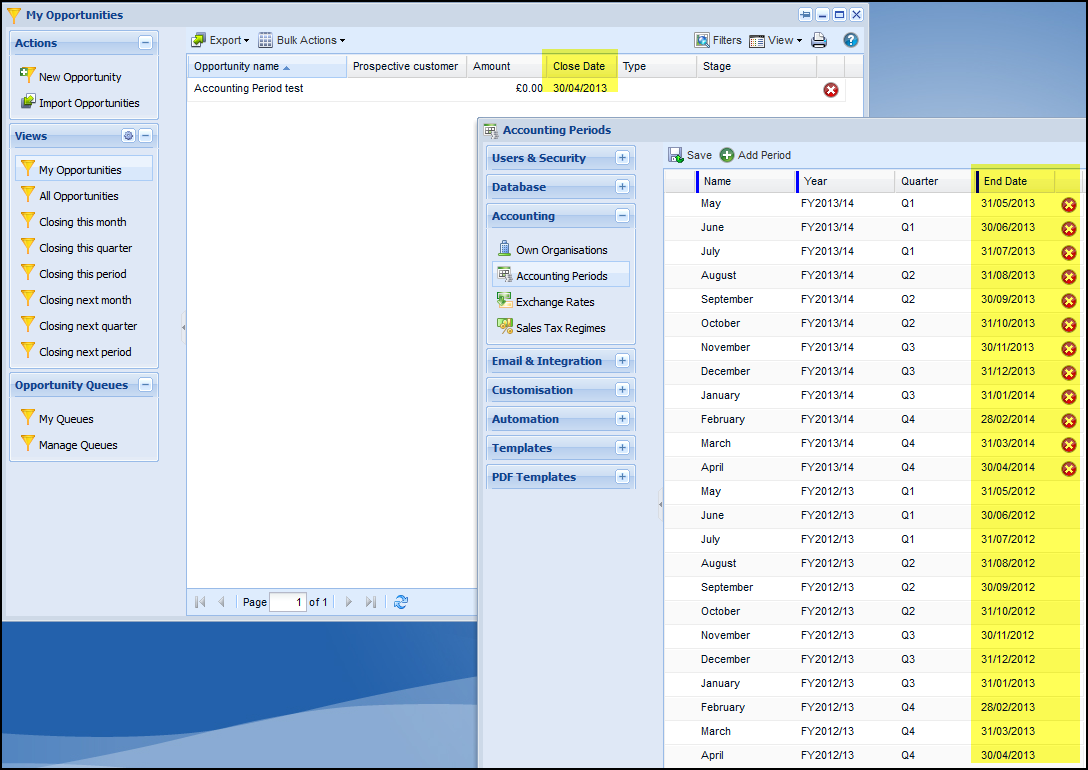 Step 3
Delete the Accounting Periods > Hit Save > Add the correct Accounting Periods > Change the Document Date of all transaction documents back to the original date. Again, you might update these using import.