Here is where you can control some of the settings that affect all of your Users, including your Password Policies and Languages.
Password Policy
Have you thought about how secure you want your users' passwords to be? By default a Workbooks password must:
be 8 or more characters in length.
use both upper and lower case alpha characters.
include at least one number and one special character (such as @ or #).
If you prefer, you can refine these requirements to suit your security needs by navigating to Start > Configuration> Users & Security > Account Settings and changing the settings under Password Complexity.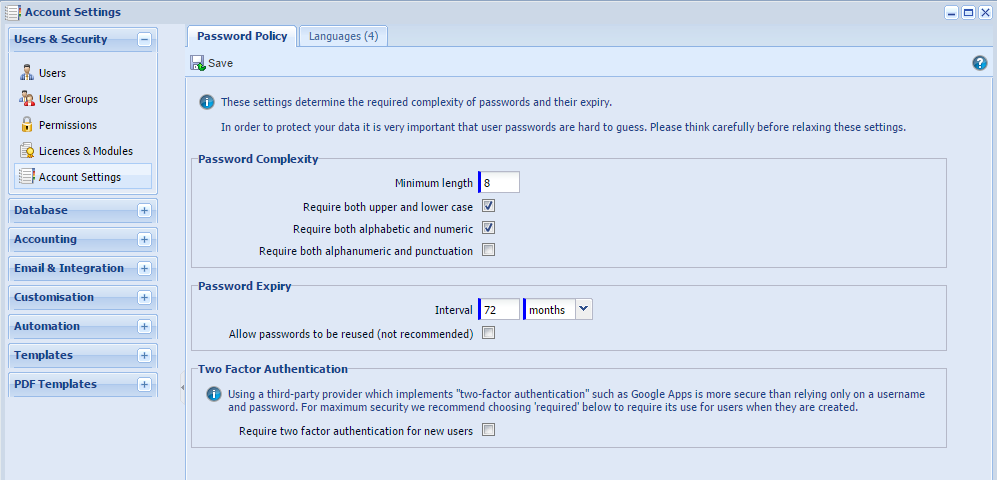 You can also control how frequently Users' passwords expire and whether or not passwords can be reused under Password Expiry.
If you use a third-party provider which implements Two-Factor Authentication such as Google Apps, then we would recommend that you choose to Require two factor authentication for new users.
Languages
If you have the Multiple Languages extension enabled on your account, then you have the ability to choose which Languages are available for your Users to view Workbooks in. These are selected from the Languages tab of Account Settings. Users then choose which of the available Languages they would like to use in their Preferences.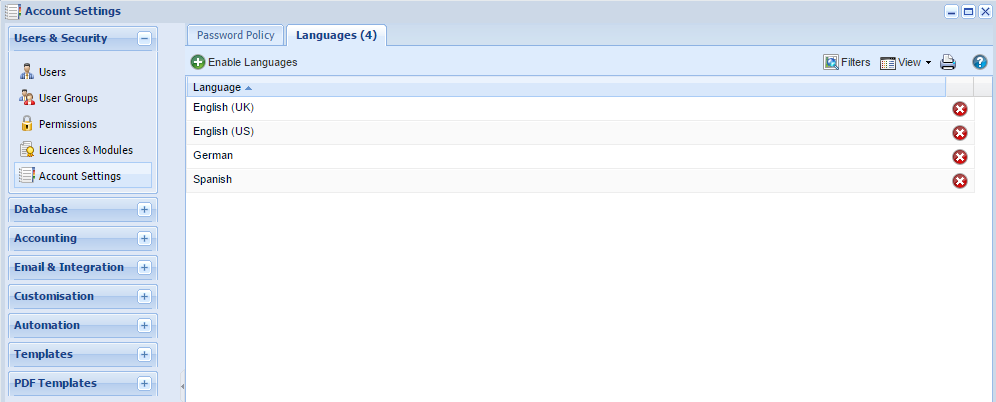 If you do have not Multiple Languages on your Account, you still have the option to choose which one language your Users would like to view Workbooks in.