GatorCreator
What is GatorCreator?
GatorCreator is where you create your email content, ready to work with GatorMail.  It provides an easy-to-use drag and drop interface or, if you're adept with HTML you can dive straight in and create your content that way.
Drag and Drop Editor
The drag and drop editor is generally our recommended option as it provides a simple and effective campaign creation process, without needing to have any knowledge of HTML.  You are provided with a wide range of templates to select from and then simply drag and drop 'blocks', to add content that's easy to edit and personalise.

More help with the core function of the drag and drop editor is available on Spotler's site here.
HTML Editor
If you prefer to write your content in HTML, you are provided with an editor to let you do that.  You can do all the things you can do with the drag and drop editor, but in addition you can create more bespoke designs for your emails. 
Emails
When you're looking at the Emails page (GatorMail > Creative > Email), you'll see a column that tells you what type of email was set up.  GC indicates that the drag and drop editor was used, whereas GM indicates it was created using HTML.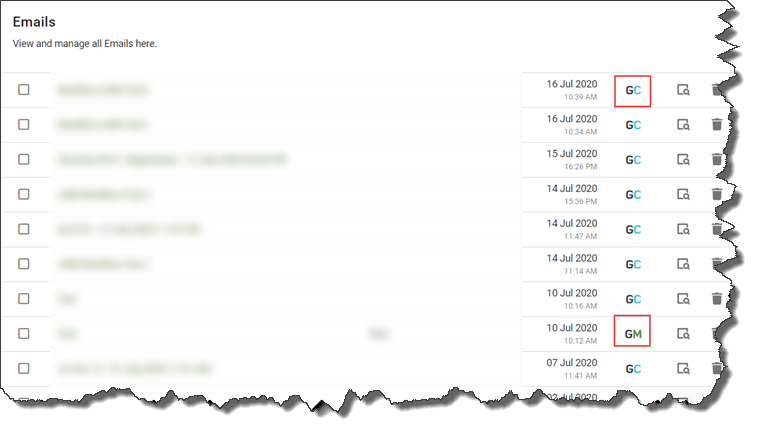 If an email was created using drag and drop and you want to copy it to an HTML email, over over type the appropriate row and you'll see a message like the one below which allows you to take all of the content from the existing email and edit it in HTML format.