RingCentral Authentication
Once you have installed the Telephony Integration Plugin, a new option for Telephony Integration will be available within Configuration > Email & Integration > Telephony Integration. Select the Telephony provider that you want to integrate with i.e. RingCentral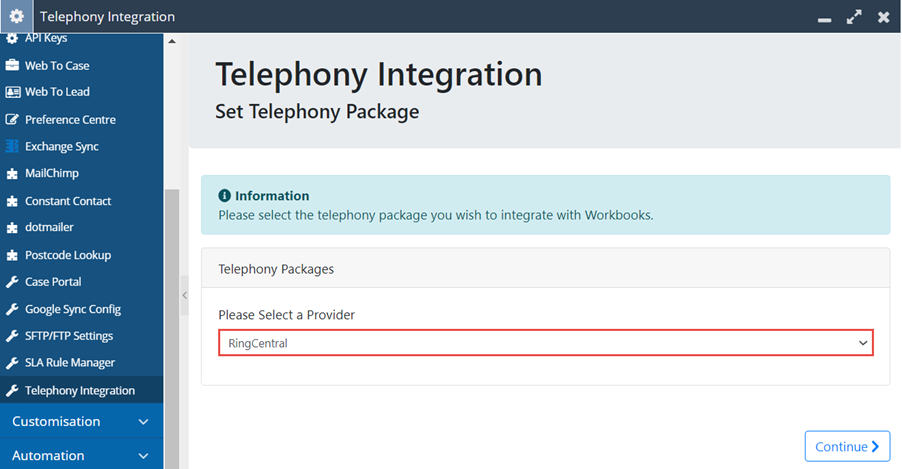 NOTE: After initial installation of the Plugin, close the Configuration window and then re-open it to reveal the option in the list.
Click continue to go to Step 1 of setting up the plugin. Step 1 will allow you to install a number of Custom Fields and Automated Processes required by the integration. More information on the configuration that is created can be found here.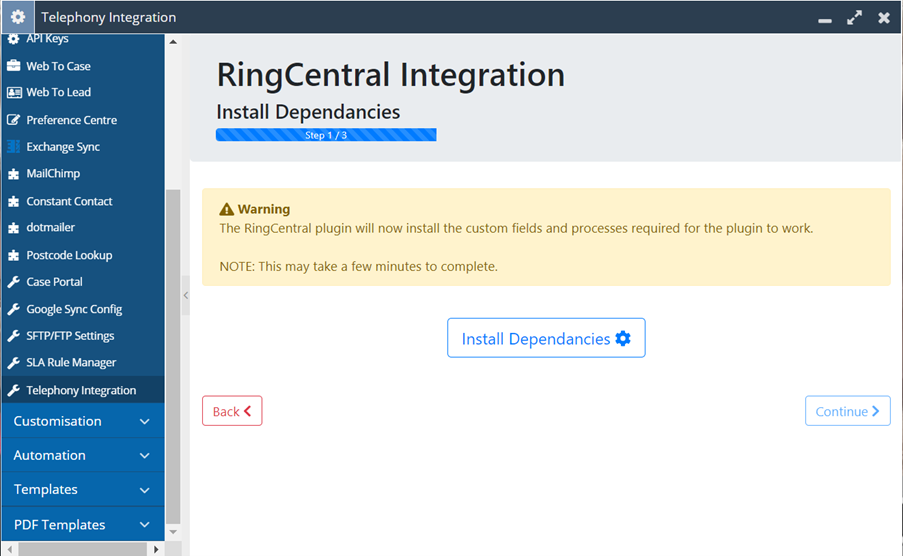 Once the custom fields and processes have been installed, a success message will appear. Click Continue.
On Step 2 you need to authenticate with RingCentral. In order to authenticate, you will need to make sure that you have full permission to the admin module within RingCentral.
NOTE: When clicked, a new window will pop open asking you to login to RingCentral. This window may be blocked by your browser's pop-up blocker.
Click Authenticate with RingCentral. This will take you to the RingCentral login page where you will need to enter your RingCentral credentials.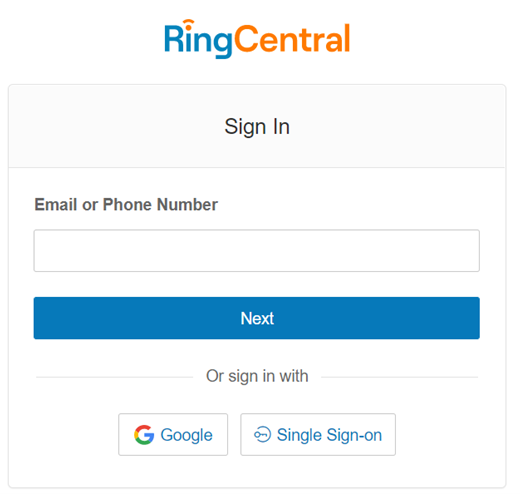 Once your logged in to RingCentral, you will be asked to authorize Workbooks to use the credentials you have logged in with. To continue using the integration, click "Authorise".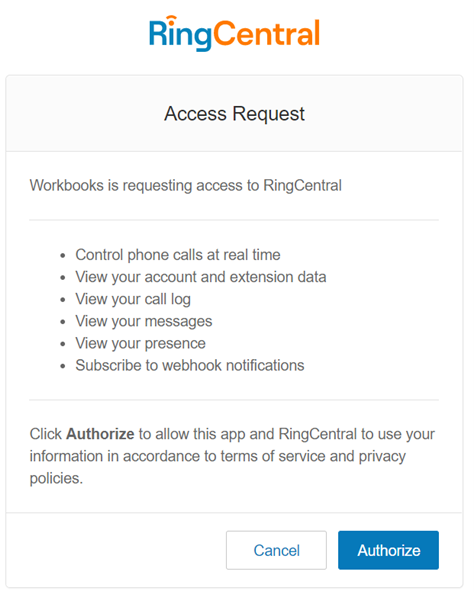 The integration requires access to different areas of the Ring Central platform to enable successful sync. You will need to ensure that the above permissions/capabilities are included in your licenses/RingCentral Account.
Once authorization is complete, you will be taken back to the authentication screen of the plugin. Click Continue.
The final step of the integration allows you to enable all processes that are required by the integration.