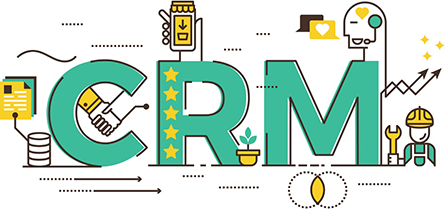 Customer relationship management (CRM) software can be a big success factor for consumer-facing companies. But in order to get the most out of a CRM, you need to make sure your employees – especially your sales teams – are using it.
The CRM market has certainly grown in recent years, and is valued at over $18 billion by research firm Gartner. But implementing a CRM system or migrating to a new one is never something you should take for granted. Despite the success of the overall market, CRM initiatives have suffered from failure rates of up to 63 percent. These "fail stats" are admittedly sometimes prone to exaggeration, but their mere existence indicates an alarming weakness in what is still a flawed process.
Reasons for Failure
There are a number of ways a CRM initiative can fail to gain traction among a sales team, the most obvious of which is simply choosing the wrong product in the first place. Maybe it lacks the right features for supporting your sales workflow. Maybe it has too many features, causing reps to find it complicated or frustrating. Maybe it doesn't integrate with some of the productivity apps already in use, like file sharing or email.
A CRM can also be a dud if there are no measures in place for tracking usage and return on investment, or if it doesn't receive support and enforcement from key leaders. No buy-in, no pay out.
Ways to Boost Adoption
CRM adoption isn't about forcing software down people's throats; it's about showing them the value it adds to the sales process and equipping them for successful use. Here are four strategies for doing just that:
Pick the Right CRM Software: This one is a no-brainer, but it's also one of the easiest places to make mistakes. The procurement process should be driven by experts and stakeholders to ensure an informed, balanced decision. The large majority of business software purchases involve at least three decision-makers. The product that's best for your company's needs will largely be determined by features, integrations, scalability, price point, and any industry-specific needs you might have.
Upper-Management Buy-in: When most software buyers think about increasing adoption, they think about finding ways to make sales reps use the dang software. But end-users aren't the only target audience for CRM projects. It's equally important to get upper management (CIO, Director of Marketing, CFO, etc.) on board. Leadership plays a pivotal role in "selling" CRM to the rest of the company and enforcing standards for use. If you're implementing an enterprise-scale solution, you might even consider appointing a dedicated CRM project manager.
Employee Buy-in: Intrinsic motivation is almost always more effective than extrinsic motivation. Instead of pressing a new CRM onto your reps from the top down, get them to make a personal investment in the initiative. One way to do this is simply by getting their input before you commit to a particular product. What do they like or not like about the current system? What features would be most valuable to them. After installing the software, encourage adoption by providing rewards or recognition to top performers, or reps who enter the most data, close the most sales using the new system, or other metrics.
Provide Pre-emptive and Ongoing Training: For the average sales rep, the prospect of learning a new system can be intimidating. The old system might have had its problems, but they had it down. Part of the training process will involve showing users how the new system is more intuitive (hopefully) than the old, what advantages it has, and how to navigate through menus and dashboards. Some vendors even offer their own training tools online, through video tutorials, webinars, and troubleshooting guides. Beyond initial training, make sure sales teams have access to ongoing support tools, updates, and best practice information. If you're implementing an enterprise system that causes a drastic change in workflows, you might try breaking implementation into multiple phases to allow a more gradual acclimation.
When adoption doesn't stick, a lot of business leaders tend to blame their sales reps or the software itself, but these are only two components in a larger shift that should take place. The rest of the picture – in fact, the bulk of it – is about building an infrastructure of training and reinforcement, from top to bottom, from before you select a product to long after you sign the contract. Sure, the system you buy makes a difference, but the success or failure of a CRM adoption depends, more than anything, on the workplace culture that surrounds it.
Author
Aleks Peterson
Technology Analyst
Technology Advice
Connect on LinkedIn