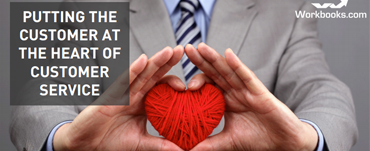 Is customer service the weak link in your business model? Why create a slick and sophisticated sales and marketing model to acquire customers, only to lose them as a result of a bad customer services experience? Good customer service is essential to:
Improve retention rates.

Ensure customers make the best use of a product or service.

Identify opportunities for cross-selling or up-selling, especially for consultancy or professional services.
An effective CRM should be at the heart of all of these activities – but how many organisations regard the CRM as nothing more than an unsophisticated way of recording customer data? Can customer services use the CRM to:
Prioritise cases based on actual customer demands?

Monitor performance in real time?

Identify bottlenecks?

Inform on-going product development?

Deliver measurable business value?
Read our free eGuide to putting the Customer at the heart of Customer Service here.