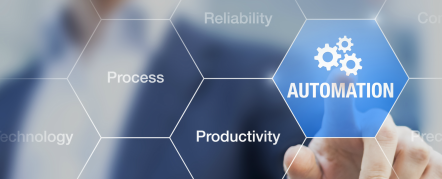 Smaller sized businesses (SMBs) are following in enterprise-sized businesses footsteps and are reaping the rewards for adopting marketing automation technologies.
In today's financial climate, SMB owners are highly focused on the ROI they are getting from their marketing. Newer technology advances are allowing this to become possible. And those adjusting quickly are reaping the rewards.
How does a lead become revenue?
Where does a lead come from? Marketing creates campaigns that generate interest with an audience. This 'Demand Generation' often comes in the form of engaging content, which can come from various marketing sources e.g. email campaigns, your website or events.
Sales reps actively engage with these leads and filter down a number of Sales Qualified Leads (SQLs) and work them through the sales pipeline until some purchase the product or service.
In terms of revenue, the Cost per Lead (CPL) is worked out by dividing the cost of the campaign by the number of leads generated. The conversion rate is worked out by looking into how many of the leads resulted in a sale and then an Average Sale Price (ASP) can be calculated.
The technology
In SMBs, owners are often required to be experts in multiple roles, including the ability of understanding marketing ROI. Marketing automation technology helps SMBs to keep overheads low whilst still growing their lead volume and inevitably their pipeline.
Here are 4 reasons why SMBs are adopting Marketing Automation:
Simple Technology – SMBs need to adopt the growing IT needs of their company and advances in technology have provided simpler solutions that owners can get to grips with fast.

Staying ahead of the game – Unless you want to fall behind the competition, you have to keep up with the fast pace of changes in your industry. Owners need technology that is simple to use, easy to set up and can quickly prove ROI. The quicker these technologies are adopted by SMBs, the higher the value they produce for the business.

Excellent Customer Service – Competition has resulted in marketing automation technologies improving their customer support. Not only does the technology need to be great for SMBs, but they also need great customer service when things go wrong. If you are looking for marketing automation technology, you need to ask the right questions to ensure you get dedicated customer support.

The answer is in the ROI – SMBs are becoming more comfortable with the risk of implementing marketing automation as they are becoming savvier to the benefits it can produce. Marketing automation is proving to have real ROI for SMBs and with technology advances, it is becoming easier to determine what the actual ROI is.
Find out how you can align your marketing and sales teams with Marketing Automation & CRM. Download our eBook now.