'All well-run sales organisations use CRM, so we need one too. It'll help us be more productive and give us better visibility of how our employees are interacting with our customers'.
This is often the starting point for a CRM project.
'There a quite a few vendors to choose from who provide broadly similar products. We'll take some demonstrations and maybe even trial a couple of products, so that we can choose whichever seems the best'. 
This approach may seem to be a pretty logical one. And again, this is how lots of organisations go about selecting a CRM product.
Here's the 'but':  Industry analysts like Gartner, Forrester and Butler suggest that 50% to 70% of CRM projects are sub-optimal, do not deliver a return on investment or fail altogether.
Why? Is it because most CRM products are no good?
The simple truth is that too many organisations buy an off the shelf CRM solution, without first considering what business issues they really want to address. The old saying goes that 'if you don't know where you're going, any road will get you there', and this is true with CRM.
So how can you go about determining your requirements, such that you can make an informed choice not only about a CRM product, but about your CRM provider (do you want to buy a product and be left alone, or do you want a relationship with a provider that is committed to your on-going success?).
CRM Requirements Gathering Checklist
As part of larger Workbooks implementations, our CRM Consultants work closely with customers, helping them to identify and prioritise their business requirements, in an exercise that we call a 'Requirements Gathering Workshop'.
The basis of this exercise is really just the completion of the checklist below, although with a little time and thought this process will help to make the implementation of any CRM solution a success.
By highlighting the key issues you want to solve within your business, you will be better informed to choose a CRM solution that is capable of meeting these needs effectively. On completion of the checklist, you may find for instance that you really only need a simple contact management system. Conversely, it may transpire that your business needs a system that enables you to generate quotes, orders and invoices. Or that your business really runs on contracts and that any system you buy really must accommodate this.
A system that has been implemented, based on its ability to solve business issues, is one that will drive success throughout the business, will be adopted well by your staff and is therefore most likely to generate a return on your investment. A simple table like the one below can add real value by allowing everyone to understand the issues and help prioritise accordingly.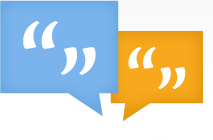 Daniel Hart

 (Sales Director, Horizon) – "Workbooks impressed up with their friendly and flexible approach. They spent time with us to ensure they understood our aims and subsequently demonstrated a tailored solution that enabled us to record all of our customer information, quickly and easily.

Sales
---
We need a central repository to hold all our customer data and interactions across the business so everyone is on the same page.
---
We need a better way to assign, track and prioritise leads so our sales team do not miss any 'hot' leads.
---
We need better visibility of our sales pipeline and sales forecasts so we can plan better.
---
We need our sales team to spend less time on admin related tasks, like creating management reports, so they can focus on selling.
---
We need to be able to identify the status and history of leads and opportunities, at the click of a mouse.
---
We need a more effective way to share knowledge and information so we can learn and improve our processes.
---
We want to be able to create, easily access and use a selection of email templates, to save us time when replying to common questions or follow-up activities.
---
We want to know which of our sales people is under/over performing so we can provide extra coaching or learn from best practise.
---
We need to track customer contracts and manage renewals so we don't miss any renewal opportunities.
---
Marketing
---
We want better visibility of the sources that generate the highest quality leads, so we can alter our budget spend accordingly.
---
We have no way of calculating accurate marketing campaign ROI and thus how successful our marketing campaigns really are.
---
Many of our leads come from our website. We want to be able to capture leads directly from our website and follow up on these in a more effective way.
---
We need a better way to segment and filter our data, so we can generate more targeted marketing campaigns.
---
We have several lists of data all from different sources, which over time has resulted in numerous instances of duplication. This makes marketing campaigns very difficult.
---
As soon as we hand over leads to the sales team we lose sight of what happens to them and if they're even being followed up. We want more visibility of exactly what happens to the leads we pass over, so we know our marketing efforts are worthwhile.
---
We advertise using Google Adwords and want to know which key words and PPC Campaigns are the most successful at generating actual orders for us.
---
We have numerous lists of data that we have obtained over the years, for instance from trade shows, purchased data, networking evenings and want to easily import and store all this data in one central system.
---
We use many suppliers and want to be able to track the orders we've placed, monitor how much we spend with each supplier and raise purchase orders, all from within one simple system.
---
Customer Support
---
We need a better way of assigning, tracking and prioritising cases for more effective follow-up.
---
We want to establish a greater understanding of what issues our customers are having most frequently so we can get to the root of the problem, whether this be more training, improved processes etc.
---
We need our Sales team to have visibility of any issues their customers are having so they can respond more appropriately.
---
We need a more effective way of reporting on the problems our customers are having to help us improve our business processes.
---
We want the ability to monitor how our support teams are performing so we can improve on the handling of cases or learn from best practise.
---
We need our support team to be able to track customer contracts, so they can be sure the customer they are dealing with has a valid support contract.
---
We have a 'Help' section on our website and want our customers to be able to raise cases directly from our website so it's easier for them to report issues.
---
Order Fulfilment
---
We want to be able to see a particular customer's order history and to track and report on the progress of orders, helping to give us better insight into our customers purchasing behaviour.
---
At the moment all our Quotations, Orders and Invoices are held on different systems, we want to streamline the organisation of this to make the process more manageable.
---
Processing orders takes too long as all the information from the quote has to be manually inputted into the order form. We need a more efficient way of handling this to save time.
---
We want to be able to report on quotes, orders, invoices and contracts by product type, category and supplier, to help give us a more detailed insight into our sales order processing.
---
We operate in numerous countries and want to be able to create quotes and orders in multiple currencies.
---
Our quotations, orders and invoices are all prepared in a Word document, we need a seamless way to produce professional looking .pdf documents that can be sent straight to the customer to save us time.
---
We have various 'groups' of employees, and for security reasons only want specific groups and people to be able to post Quotations, Orders, Invoices, Credit Notes and Contracts.
---
Our business is a services organisation; we want to be able to track the fulfilment of orders, for instance, the number of days consultancy we have delivered.
---
We invoice specific customers on either a monthly, quarterly or annual basis. We want to be able to track and report on these different billing schedules.
---
Vendor
---
We do not have the skills in house to install and effectively manage a CRM system. We want to ensure our data is secure but at the same time provides guaranteed Service Levels for the availability of the application.
---
We want a vendor that focuses on businesses like mine, and will happily show me other customers of a similar size, and with similar requirements to mine, who are successfully using the application.
---
We don't want to be shocked by additional costs if we should need support. We want a solution where all the upgrades and telephone support we need is included within the cost.
---
We may require occasional consulting or 'refresher' training. If we need extra help, we want a way of accessing this on an economical 'pay as you go' basis.
---
We are concerned that if we buy software up front, we may become dissatisfied over time. We want an annual subscription to a solution, where there is an incentive to ensure that we're successful on an on-going basis.
---
By using our checklist and prioritising the issues you want to resolve with a CRM solution, you'll be better equipped to choose a solution that can solve these issues in the most effective manner.
For more information and to discuss your requirements in more detail, please contact our sales team.