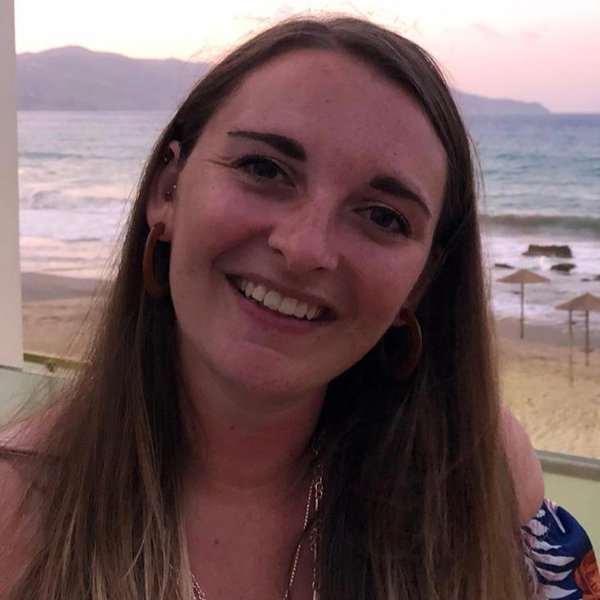 EMMA – MARKETING EXECUTIVE
At Workbooks we pride ourselves on being a friendly software company ready to get your business goals realized all with the help of CRM. It doesn't just take software engineers and sales people though to run a successful business, there are all sorts of teams working behind the scenes to bring everything together and one of them is the Marketing team.
What is your current role at Workbooks?
Marketing Executive
How long have you been here? 
4 months
Tell us how your career path brought you to Workbooks
I studied Journalism at university and instead of reporting I spent a lot of time working on the website and enhancing that, which included social media marketing strategy which led me down the path of marketing rather than Journalism. From university, I worked as a Beverage Analyst for Global Data taking on their PR schedule and Twitter posting as well as honing my content writing skills. I then moved to a company called MotorEasy where I marketed 6 different companies with very different tones of voice which ultimately led me to Workbooks.
How do you use CRM in your day-to-day working?
Triaging leads that come into the business is my main use of CRM, along with building email marketing campaigns and reporting on KPIs.
What do you like most about working at Workbooks?
The company has a great atmosphere everyone is friendly and the whole team are focused on not just the success of the business but also all our customers businesses as well.
What would be your best weekend activity?
This would completely depend on the weather if it is a lovely day then heading outside going for a walk (ending up in a pub garden) if it's raining though there's nothing better than a film on the sofa.
Which four individuals, living or dead, would you like to eat dinner with the most?
Freddie Mercury
The Queen
Albert Einstein
Florence Welch (Florence and the Machine)
What piece of advice would you give to your younger self?
Don't worry too much about what other people are doing or where they are in their lives you will get there, just be happy and enjoy every second, life is way to short to be unhappy.
What is your favorite flavor of cake?
A good coffee and walnut cake cannot be beaten.