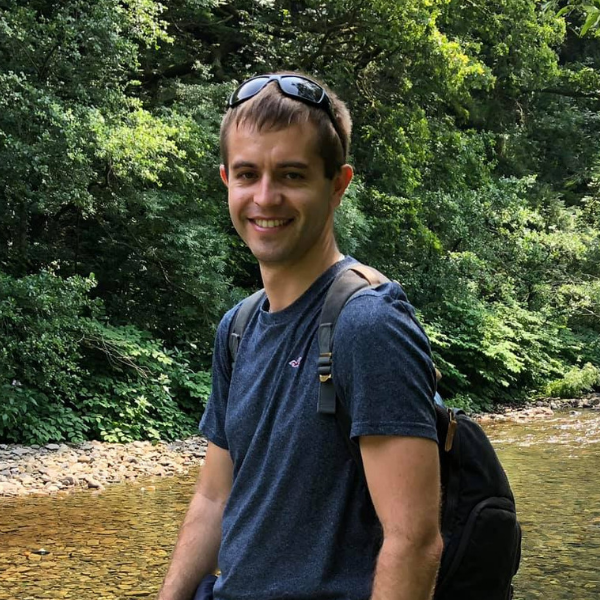 JAMIE – SOLUTIONS ARCHITECT
At Workbooks we pride ourselves on being the friendly CRM company and we wouldn't be able to do all the bespoke things Workbooks can without our professional services team beavering away behind the scenes. Jamie is just one of those beavers working on every system, making it perfect.
What is your current role at Workbooks?
Solutions Architect
How long have you been here? 
5 ½ years
Tell us how your career path brought you to Workbooks
After travelling for 14 months when I finished university, I relocated to Reading to work in the Workbooks Support team and was there for 2 years. Since then, I have moved into the Professional Services team as an Implementation Consultant, and now I am a Solutions Architect.
How do you use CRM in your day-to-day working?
CRM is the core of my role here at Workbooks. I am usually found in the depths of the Workbooks automation capabilities trying to figure out how to achieve the next integration or business process automation for a client.
What do you like most about working at Workbooks?
The people at Workbooks really make the atmosphere in the office something special. 
What would be your best weekend activity?
I enjoy landscape photography, travelling and hiking in my spare time.
Which four individuals, living or dead, would you like to eat dinner with the most?
Kiefer Sutherland (as Jack Bauer in 24!) – what a hero! There isn't anyone else for me.
What piece of advice would you give to your younger self?
Don't accept shots from the CEO or CTO on a team night out!!
What is your favorite flavor of cake?
Well… I'm diabetic so if anyone asks, I definitely didn't touch any of the cake! ;)