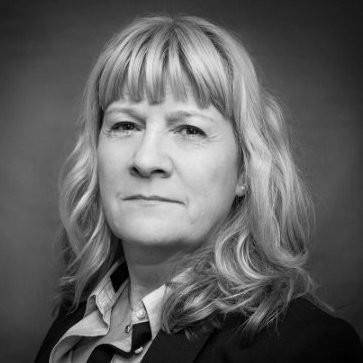 JEAN – TRAINING AND ENABLEMENT MANAGER
At Workbooks we pride ourselves on being the friendly CRM company, but all software needs someone to teach the basics and that is where Jean comes in. She makes sure that the whole Workbooks team and all our customers know what they are doing and have the facilities in place to be successful.
What is your current role at Workbooks?
Training & Enablement Manager
How long have you been here?
11 months this time around but I worked here for more than 7 years from 2009 in a variety of roles.
Tell us how your career path brought you to Workbooks
I was self-employed and heard that Workbooks were looking for someone to document how the system worked. I'd used lots of CRM systems previously and had helped users get to grips with other applications so I got the job!
How do you use CRM in your day-to-day working?
I use Workbooks all day, every day. Everything from tracking training courses and attendees, to identifying what new functionality is being worked on and therefore might require internal or external training. I also get involved in the Customer Success side of the business so the ability to track the health of our customer's accounts is invaluable.
What do you like most about working at Workbooks?
The approachability of my colleagues and their willingness to get the job done.
What would be your best weekend activity?
A walk across the Lake District Fells followed by dinner in a cosy country pub.
Which four individuals, living or dead, would you like to eat dinner with the most?
My Dad
Billy Connolly
David Niven
Michael Parkinson.
What piece of advice would you give to your younger self?
Have confidence – it'll all work out in the end.
What is your favorite flavor of cake?
Not fussy, all cake is good 😊