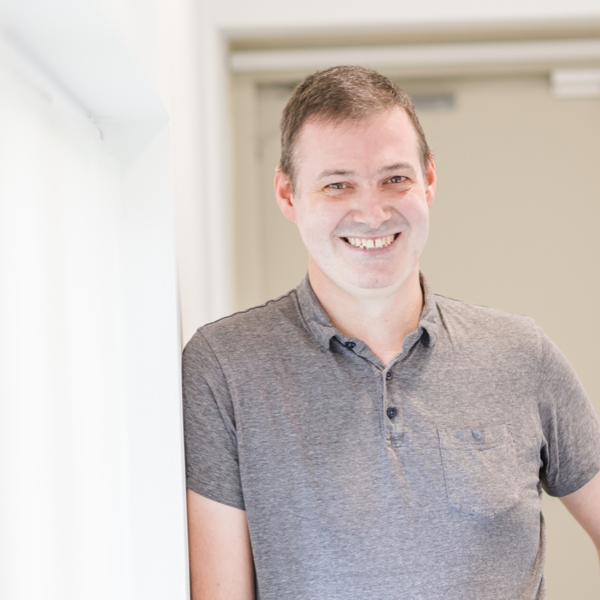 JONATHAN – PRINCIPAL SOFTWARE ENGINEER
At Workbooks we pride ourselves on being the friendly CRM company, but no CRM company would be able to function without the people behind the scenes looking after the software and evolving the platform. Engineering is where we find Jonathan.
What is your current role at Workbooks?
Principal Software Engineer
How long have you been here?
Nearly 12 years – since the start of the company.
Tell us how your career path brought you to Workbooks
Following a Computer Science degree, my career started in large computer hardware companies, even though I was developing software. My first job involved localization (assisting the translation) of user interfaces into many European languages. Later, in other companies I developed amongst other things, several email servers and several business process management systems. Eventually I joined a small company called BlackSpider Technologies with John Cheney and James Kay to develop an anti-spam and anti-virus email scanning service. It grew very quickly and was sold after just 3 years. I remained there for another two years before following John and James to start Workbooks.
How do you use CRM in your day-to-day working?
Strangely I don't use CRM at all! Instead my focus is on planning, designing, implementing, testing, deploying and monitoring the service.
What do you like most about working at Workbooks?
I started my career in very large companies (more than 100,000 employees), and found that everything involved politics in one way or another. Small companies are much more friendly and ultimately more able to satisfy the customer because we can be more agile. Success for our customers translates to success for us.
What would be your best weekend activity?
I like travelling, and if I could go skiing every weekend I would, but it's a bit far to commute! In practice family life consumes almost all of my time even though the 'kids' are over 18, but my wife and I occasionally escape for a weekend away.
Which four individuals, living or dead, would you like to eat dinner with the most?
Nick Mason (drummer for Pink Floyd)
Alan Turing
Terry Pratchett
My Dad
What piece of advice would you give to your younger self?
Time is the most precious commodity; enjoy every second.
What is your favorite flavor of cake?
Is there a bad cake? Having said that, there's one or two that I'm not so keen on. Marzipan isn't my favorite, and carrot cake is just wrong!  Why not iced turnip surprise?!