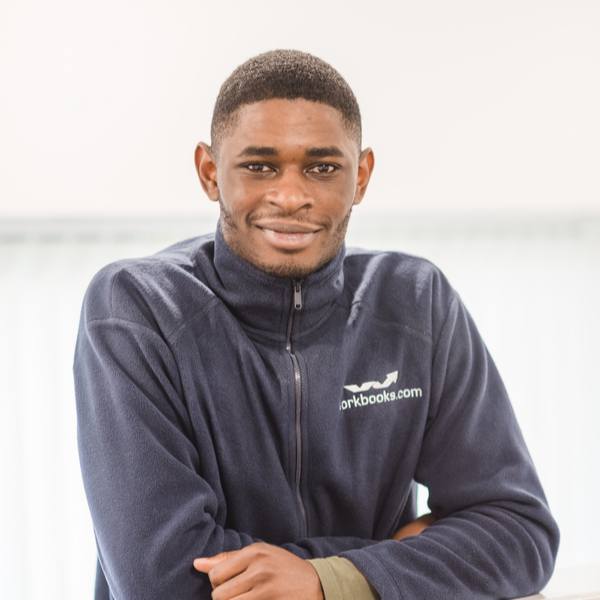 JOSH – CUSTOMER ACCOUNT MANAGER
At Workbooks we pride ourselves on being the friendly CRM company with a team tasked at looking after you throughout your whole time with us, Josh is part of this team that make sure our customers are happy and any issues they have are quickly resolved.
What is your current role at Workbooks?
Customer Account Manager
How long have you been here? 
1 year and 6 months
Tell us how your career path brought you to Workbooks?
I studied Business Management at Brunel in London and I always knew I wanted to be in sales. I started off selling business gas and electricity and made the move to the technology sector in 2017. It was a message on LinkedIn that bought me to Workbooks and the rest is history.
How do you use CRM in your day-to-day working?
It's an integral part of running my day to day work. I use it to keep myself organized with the activity records helping me keep my schedule on track. The system also helps me keep track of all the customers I look after any cases they may have raised, it also helps me look after my own personal goals.
What do you like most about working at Workbooks?
The team are great and there is an amazing atmosphere. Everyone is pulling together in the same direction to grow the company and that's a really good thing to have. Plus they are really flexible which is a bonus.
What would be your best weekend activity?
A weekend away in Lake Como.
Which four individuals, living or dead, would you like to eat dinner with the most?
Lionel Messi
Steve Jobs
Will Smith
Oprah Winfrey
What piece of advice would you give to your younger self?
If there's a task to be done just get on with it you are always going to have to do it at some point.
What is your favorite flavor of cake?
Lemon Cheesecake.