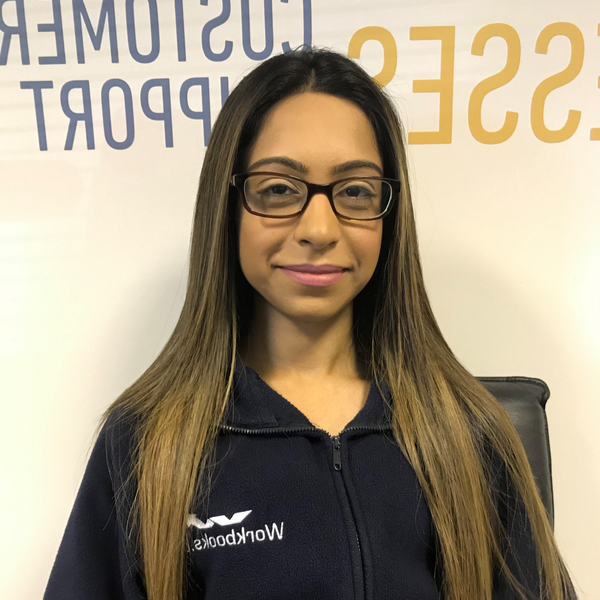 NEELUM – SOLUTIONS CONSULTANT
At Workbooks we pride ourselves on being the friendly CRM company with a team whose role it is to make sure you are getting the most out of Workbooks. That is the Professional Services team and this is where you can find Neelum.
What is your current role at Workbooks?
Solutions Consultant
How long have you been here? 
Just over 2 years
Tell us how your career path brought you to Workbooks
I studied Information Technology at the University of Reading and I knew I wanted to work in the IT/Software industry. Workbooks was a perfect fit.
How do you use CRM in your day-to-day working?
I've got reports in Workbooks that help me prioritize my workload and I use it to manage all my active/inactive projects.
What do you like most about working at Workbooks?
I really enjoy working with my core team who are knowledgeable and passionate about helping customers get more value out of Workbooks. I've also been lucky to be a part of the journey of Workbooks as we've continually strived to better our product by adding new functionalities.
What would be your best weekend activity?
For me there can never be enough weekends to do some shopping, whether this is by going into town or online. Other than that, I enjoy watching horror movies in my spare time.
What piece of advice would you give to your younger self?
Work hard but also have fun along the way!
What is your favorite flavor of cake?
For a chocaholic it has to be a chocolate cake!