On the 9th of November 2016, Ammer Amin – Programme Manager at Law Business Research joined Penny Lowe, Head of Service Delivery at Workbooks.com to discuss and share lessons learnt on 'How To Guarantee a Successful CRM Implementation'.
A CRM implementation can be a challenge… Why?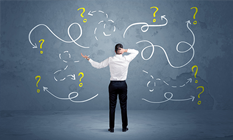 Lack of visionA clear vision is essential – businesses must ensure they have a clear idea of what they want their CRM project to achieve. You should focus on business outcomes rather than technicalities to ensure the business case and momentum continue.
Lack of active executive managementSenior management buy-in is key to success.
Trying to boil the oceanFocus on a Minimum Viable Project – get the core basics right, deploy them, refine them and refine them again.
Lack of momentumMomentum is essential: during the webinar, Penny gave an example of two companies one being a complex CRM implementation by a large global organisation and the other being a smaller project ran by a smaller company yet the global company was able to implement the project in a quarter of the time largly due to better planning and momentum.
Lack of communicationCommunication is key: run weekly project meetings to ensure vision is not lost as the project continues, have a plan and outcome for these meetings and be realistic on what's achievable.
Data migrationData migration is essential and a topic in its own right. The fundamentals include allocating enough resource, cleaning up ahead of time, planning your migration carefully and being realistic with how much back data you require.
What's the benefits anyway?
Penny confirmed that the benefits from CRM fall into the following categories: increase revenue, reduce costs, improve customer experience / satisfaction and track key business indicators.
Amber shared the benefits Law Business Research have experienced since implementing Workbooks CRM:
Single source of customer infoThe entire company can now rapidly pull up customer information, without having to dive into multiple systems or places.
Build required reports as and whenLBR can now build on demand reports quickly and easily
Streamlined processesPrevious tasks are now sped up by using Workbooks led processes
Improved productivityStreamlined processes have lead to an increase in overall productivity
Identify new revenue streams
So… How do you guarantee a successful implementation?
1. Build your team  
The following internal members are typically included in winning implementations:
Exec sponsor: If your CRM project was a train waiting to leave the station, your exec sponsors job is to get everyone on that train. This is essential!
Business leaders: people who know what they want within the business (in terms of CRM outcomes).
Existing users: the users who are already in the job and the only people who can truly tell you what the current processes are.
Subject matter experts
Project champions/Super user: the voice of your user base, so ensure they're involved within UAT's.
Consider resource and time commitment
You should consider the time and resource you'll need from your team, how can you support them alongside their pre-existing duties – could a temp of more junior member take over existing roles during implementation?
Ensure you sell the idea to your team as an opportunity to develop their skills and increase their profile in the organisation.
Communication
Agree project days (e.g. Tuesday) with a plan and outcome  and be realistic on what you can achieve. Avoid screen design by Committee and test all new ideas against project core goals. Furthermore don't let core ideas get sidetracked and ensure data migration is discussed and updated during every update, else your project will stall. Use collaboration tools as much as possible.
2. Starting, scoping and phasing

To begin with, you must have a vision of what you want your project to achieve. Create a clear vision focusing on business outcomes rather than CRM functionality.
Have an actionable plan
Successful implementations typically have an actionable plan where key outcomes are determined (such as for example Marketing tracking campaigns ROI), alongside defining and scoring user journeys which then determine the plan.
As the project continues it's likely extra items will arise. Ensure these are added to a project backlog list, rather than an existing phase else these will add up and delay your core outcome.
Focus on a Minimum Viable Phase
Once you have your outcomes scored and phased, focus on deploying your Minimum Viable Phase. What are your must haves? Don't clutter this list.
It's easy to get bombarded at this stage as many companies try to plan into the future. We suggest you focus on the first 12-18 months, rather than the next 5-10 years. Who knows what your business will need in 10 years?
The key here should be to continue momentum, the earlier you can deploy the project, the earlier you can reap the benefits.
3. Existing Processes – Time for change?
Understand your current processes – time for change?
Aim to start by understanding what you currently have, continually asking the question – WHY? Are you current processes defined by your existing systems? Do they still make sense today?
Amber mentioned that the implementation of Workbooks CRM forced him to document and standardise his companies processes, therefore this can be the ideal opportunity to embrace organisational change.
Seek at this stage to identify how to make your users day job better – e.g. can you help Sales people hit commission by better qualifying leads?
4. Data & change management

Existing data can be one of the biggest reasons CRM projects fail, it's therefore critical you address this early on, starting with de-cluttering data well ahead of time.
When looking at data to import, ask what's the minimum viable dataset? Do you really need 10 years worth?
Ammer Amin spoke how his team spent considerable time cleaning up data, which they later didn't need thus holding up the project unnecessarily.
Change management
Start by understanding your existing companies culture and attitude for change, from this you can get an idea of how much work will be needed.
Seek to sell the benefits to the users and empower them if possible (such as the marketing team owning the internal marketing side). What's more, ask for their feedback and address this.
In summary…
Don't make it hard
Set the vision and measure
Plan2 and 4change
Momentum saves cost
And don't forget about that data!