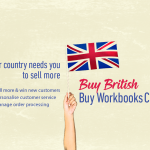 CRM can play a vital role in supporting sales excellence, driving revenue growth and helping sales close deals faster… because it enables you to effectively and efficiently deliver:
Strong lead management (incl. alignment between marketing & sales)
Effective pipeline management
Accurate sales forecasting
Optimised sales processes
Real-time insight (lost & qualified-out analysis, pipeline velocity, performance per rep per product etc. etc.)
Sales Team performance management
To find out more, please download the resources below:
Jamie Horastead
2020-07-01T10:49:55+01:00
CRM can play a vital role in supporting sales excellence. It can help sales teams grow revenue and close more deal [...]
Jamie Horastead
2020-07-01T10:30:54+01:00
At the heart of virtually all businesses lies a desire for growth. More and more business leaders are understanding [...]
Jamie Horastead
2020-03-06T14:50:00+00:00
Sales and marketing should, in theory, be perfectly aligned. Yet in reality there is often a significant misalignment [...]

We'll help you crystallise what success looks like for your business and define the outcomes that are most important to you. And because we are so confident that we can deliver success, we'll invest alongside you in the early stage of the project to ensure you get the agreed outcomes.
See us as a genuine partner you can rely on, YOUR trusted advisor. Our people are accountable, dedicated and passionate about helping you succeed and they will accompany you and guide you on your CRM journey every step of the way.
Easy data migration, superb customer service (we have the highest NPS score in the industry), an intuitive but powerful solution with fully integrated email marketing, no hidden fees, short and effective implementation – what is not to like?
*Once we have a shared vision of success, we'll match your investment in Workbooks licences with free consulting days.
Special terms: Your licence value must be more than £5k per annum; you must have completed a Shared Success Workshop; you need to commit to a three year agreement; the number of free days is capped at 20; you must use all your free days in the first 12 months of the agreement.