MANUFACTURING TRANSFORMATION – ENABLED BY TECHNOLOGY
Manufacturing is undergoing a transformation; leveraging technology to improve productivity, deliver greater value to customers and remain competitive.
The transformation starts with optimizing existing business processes, but ultimately ambitions are rooted in winning new business – enabling sales and marketing and growing market share.  As customers demand more personalized experiences and services this is also driving a shift away from production-centric thinking to a strategy that is more customer-centric. Enhancements including CPQ (Click Price Quote) are being leveraged to provide more accurate quoting as well as just-in-time production.
Many manufacturers look to CRM technology as an enabler to this shift, improving the effectiveness of sales, marketing and customer service teams, driving greater operational efficiency and increasing collaboration across the entire organization.
SALES & MARKETING EFFICIENCY
From customers and channels insight, to effective account management, to delivering marketing ROI, the benefits of CRM for your sales and marketing teams are plentiful.
With Workbooks CRM, sales teams have easy access to information, deep customer insights and the tools to close deals quickly and efficiently. They get real-time data to drive quick decision-making. Offering a single 360-degree view of your target market and the key segments, what they have, what they want, when and how they want it, across all your distribution channels, it helps you improve cross-sell and up-sell while generating more leads.
Your can market and sell smarter, using all digital and traditional channels. You can manage your distribution channels more effectively, whether you are selling your products direct, via resellers and distributors or online. You can analyze your sales performance by country, channel, sales rep, product line etc. and take appropriate actions. Your sales teams can quickly determine the right solution for customers and easily produce quotes. You can then process and track the status of orders, invoices and payments – all from within CRM – giving you a view of the entire 'lead-to-cash' process.
Enterprise Resource Planning (ERP) systems do a great job of managing the order-to-invoice process, including manufacturing, bill of materials, stock control, invoicing and accounting, but ERP systems are often poor at supporting the sales and marketing processes within a business, so a best-of-breed approach is often the most successful.
Being able to market to your clients effectively requires you to have transaction data in your ERP and CRM systems, and integration allows you to exploit your existing customer knowledge to full effect. Profiling your existing customers by industry, purchase history and historic revenues, allows your sales and marketing teams to target existing clients for upselling and cross-selling opportunities more effectively. It becomes easy to promote new products to your customers if your marketing team can identify all the clients that bought previous products.
Linking systems together allows a flow of data that can be turned into insights and acted upon quickly.
SERVICE AS A DIFFERENTIATIOR
Most manufacturers understand how important their service department is in driving the right customer experience, but many are still using spreadsheets or paper-based systems to track customer information, including purchase history and service requests. Many still have engineers printing out service tickets to take on customer visits. Now is time to adapt service models to keep up with customers' needs and expectations… and to push it one step further and make 'customer service" one of your competitive advantage.
With Workbooks CRM, you can achieve service excellence by automating support processes, offering self-service capabilities, efficiently managing maintenance schedules and warranties, and better supporting field services agents. With omni-channel support, service agents can engage customers in real-time using their preferred communications method. Self-service capabilities help you address the needs of your customers and significantly reduce the quantity of service enquiries. You can easily schedule preventive maintenance, manage warranties and renewals, push service notifications to customers, and you can provide a smart and personalized service with instant access to critical contract information from one location. And you can do this at scale, consistently.
"Customer experience is becoming a major differentiator and Workbooks helps us provide a better experience for our customers."
Adam Priestley, Business Development Manager
"We chose Workbooks because the Workbooks team really understood us. They listened to what we wanted and presented the solution that would achieve that. They clearly demonstrated that they could address our needs and they also offered a strong implementation strategy."
Jose de Almeida, General Manager
DIGITAL TRANSFORMATION TO IMPROVE BUSINESS PERFORMANCE
The majority of manufacturers recognise the need to invest in new technology to improve customer intelligence but the key objective for most is increasing sales and growing market share, and CRM is the enabler of these ambitions. You can streamline operations and drive efficiency throughout the entire lead-to-cash process whilst delivering customer service excellence. You can improve productivity in your sales and marketing functions and boost your competitiveness.
Workbooks CRM can help improve the effectiveness of your sales, marketing and customer service teams, and when data is shared with your ERP system, all parts of the business can contribute to the improvement process, giving your business an edge it never had before.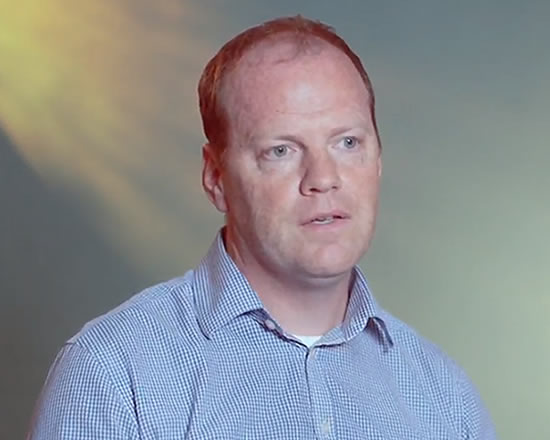 HOW WORKBOOKS HELPED RUSSELL FINEX
RUSSELL FINEX switched from Salesforce to Workbooks to track and manage leads all the way from opportunity through to order and helps them offer customers additional products and services.

Workbooks enables the team to track marketing activities and ROI, deliver better market analysis and accurate forecasting allowing the business to identify risks and opportunities to drive success.
READ MORE SUCCESS STORIES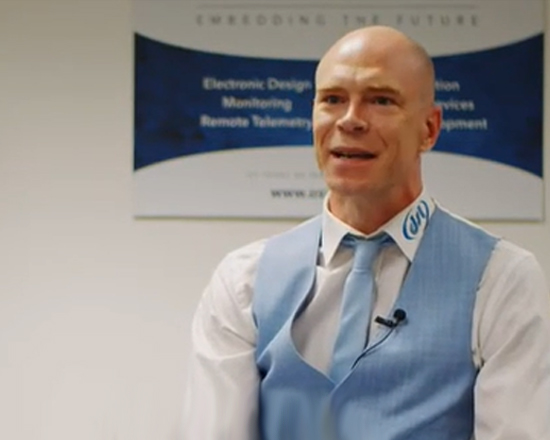 HOW WORKBOOKS HELPED DATA SOUND LABORATORIES
Datasound Laboratories Ltd (DSL) designs and manufactures electronic products including touch screen, toughened and panel PC solutions which are used across a wide range of industrial environments including food, pharmaceuticals and packaging production which require computing solutions that meet the demands of industrial environments. When Rory Dear joined DSL as Managing Director he quickly identified several areas for business improvement, and with a focus on improving business data visibility, he sought a CRM solution with enough broad functionality that it could easily be adapted to support his growing business.
READ MORE SUCCESS STORIES
WHY WORKBOOKS CRM IS IDEAL FOR GROWING MANUFACTURERS?
Manage your prospect and customer data, segment and target accurately
Maximise your lead generation
Manage all your campaigns and related activities in one place
Know the ROI of marketing activities so you can focus your budget on what really works
Align sales & marketing and ensure timely follow-up of all opportunities
Improve sales execution by implementing best practices
Manage your sales team with real-time reporting and activity tracking
Increase sales productivity with automated workflows, easy collaboration and a mobile app accessible anytime anywhere
Improve forecasting through visibility of your pipeline
Process and deliver sales orders efficiently, from initial quotes to contracts, orders and invoices. Collect cash faster.
Get meaningful insights and make insightful decisions to drive sales & marketing performance
Deliver exceptional customer service, consistently and across all relevant channels
Manage cases, answer customer questions quickly and effectively
Track activity history with a complete view of the customer
Increase agent productivity whilst reducing admin by automating repetitive tasks
Accurately measure your Service Level Agreements (SLAs)
Service your customers the way they want to be serviced
A single 'hub' for managing customer information
Teams & processes management
Performance management and KPIs
Manage the complexity of your eco-system: customers, suppliers, partners
Easily sync the information with your financial and ERP systems for maximum visibility and efficiency:

Allows a flow of data that can be turned into insight, which can be acted upon quickly
Provides a bridge between sales, marketing and production, encouraging greater collaboration across the organisation: product team have visibility of pipeline so they can plan production schedules and sales teams can review stock availability, product warranty and maintenance contracts and set expectations with customers.