ONLINE SURVEY SOFTWARE INTEGRATED WITH CRM
QUICKLY CREATE PROFESSIONAL SURVEYS
GatorSurvey allows you to easily build surveys using a drag and drop editor. With a variety of question types and customization options, you can create any survey for any audience. It's the ideal tool for marketers who want genuine feedback from their employees, customers and prospects.
From customer satisfaction to pre/post/live events attendee feedback, from employee engagement to market research, you can choose the question type, logic and a variety of page options to create your own custom survey and get the actionable insight you need to make better decisions and drive your business forward.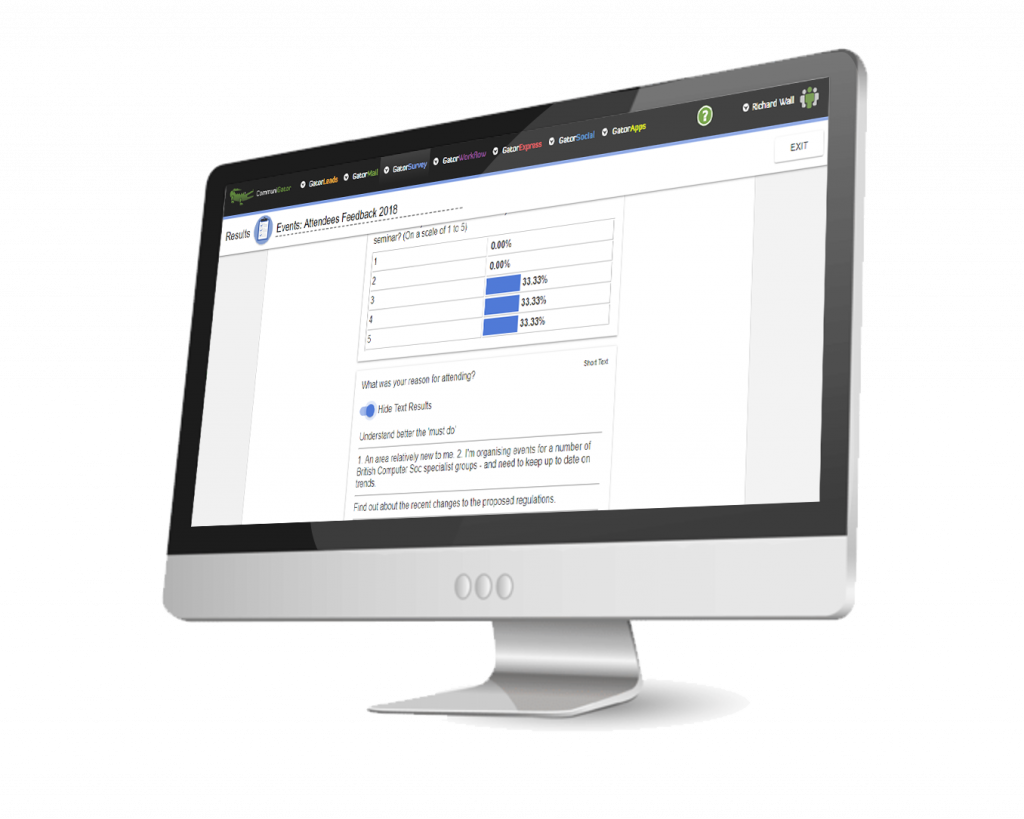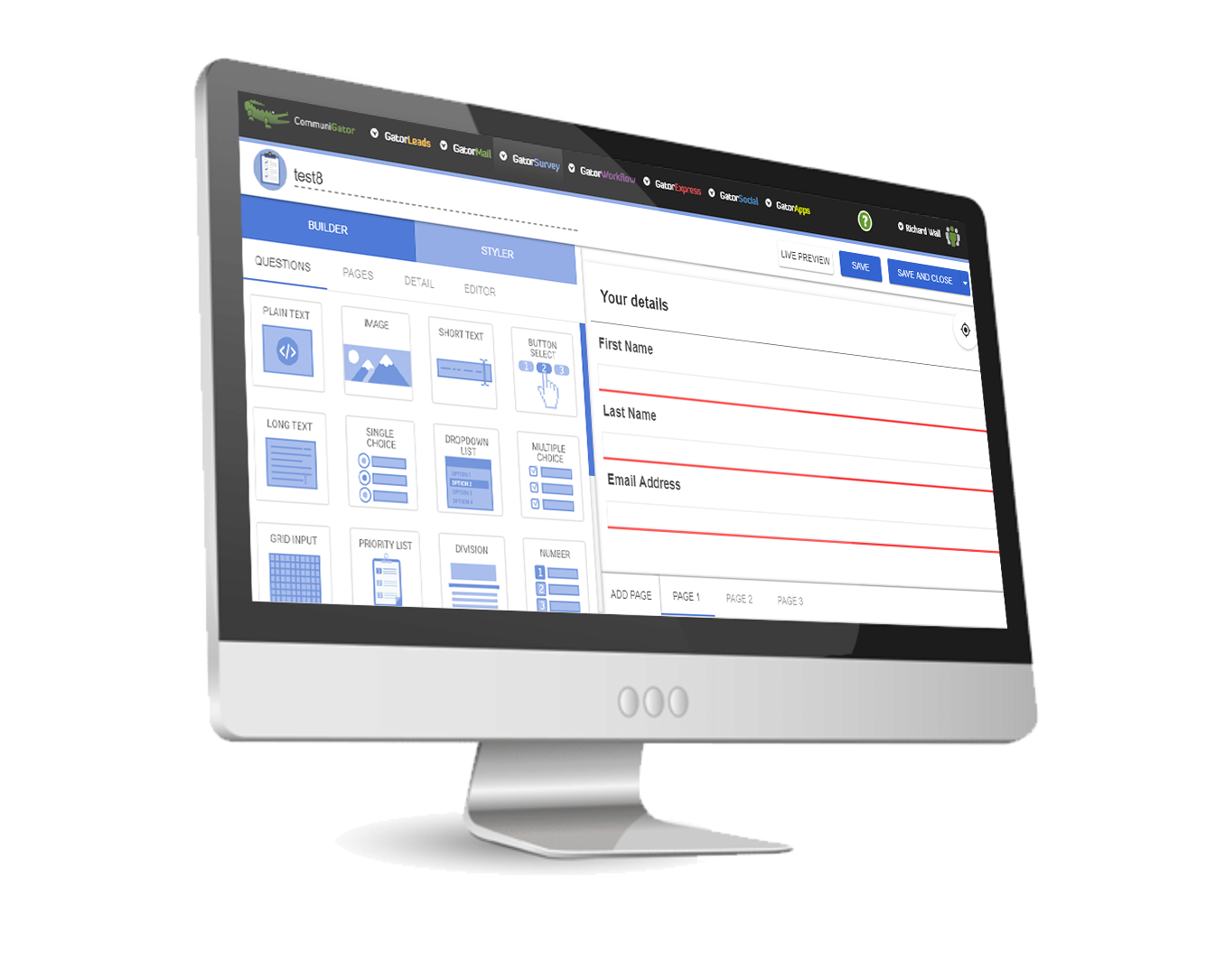 From images and colours, to fonts and padding, each survey can reflect your brand and messaging. You have a variety of page options including an introduction page, question page and completion page with various question types and logic to choose from. Simply select the questions from the drag and drop editor and build your survey the way you want it.
Whether you are beta testing products or you need to find out what your customers want from you, GatorSurvey allows you to ask the right questions. From text box multi-choice to Net Promoter Score, our survey tool is designed to quickly get you started. It helps you make it easy for your users to take your surveys so that you have high completion rates. And with instant results, you can find trends in your survey results as they come in. You can review visual data or you can export the results in csv format and perform deeper data analysis.
FULLY INTEGRATED WITH WORKBOOKS GATORMAIL AND CRM
GatorSurvey is an online survey tool that can be embedded on your website, used on its own or in conjunction with any ESP. If you are using Workbooks GatorMail, you'll be able to track the results of who has clicked and filled in your survey – giving you additional valuable insight. And you'll have the information available and enriched within Workbooks CRM.
User-friendly yet functionally rich, GatorSurvey enables you to not only build surveys but easily report on your results. With such a tool you can capture feedback from all your audiences and make sense of them – at scale.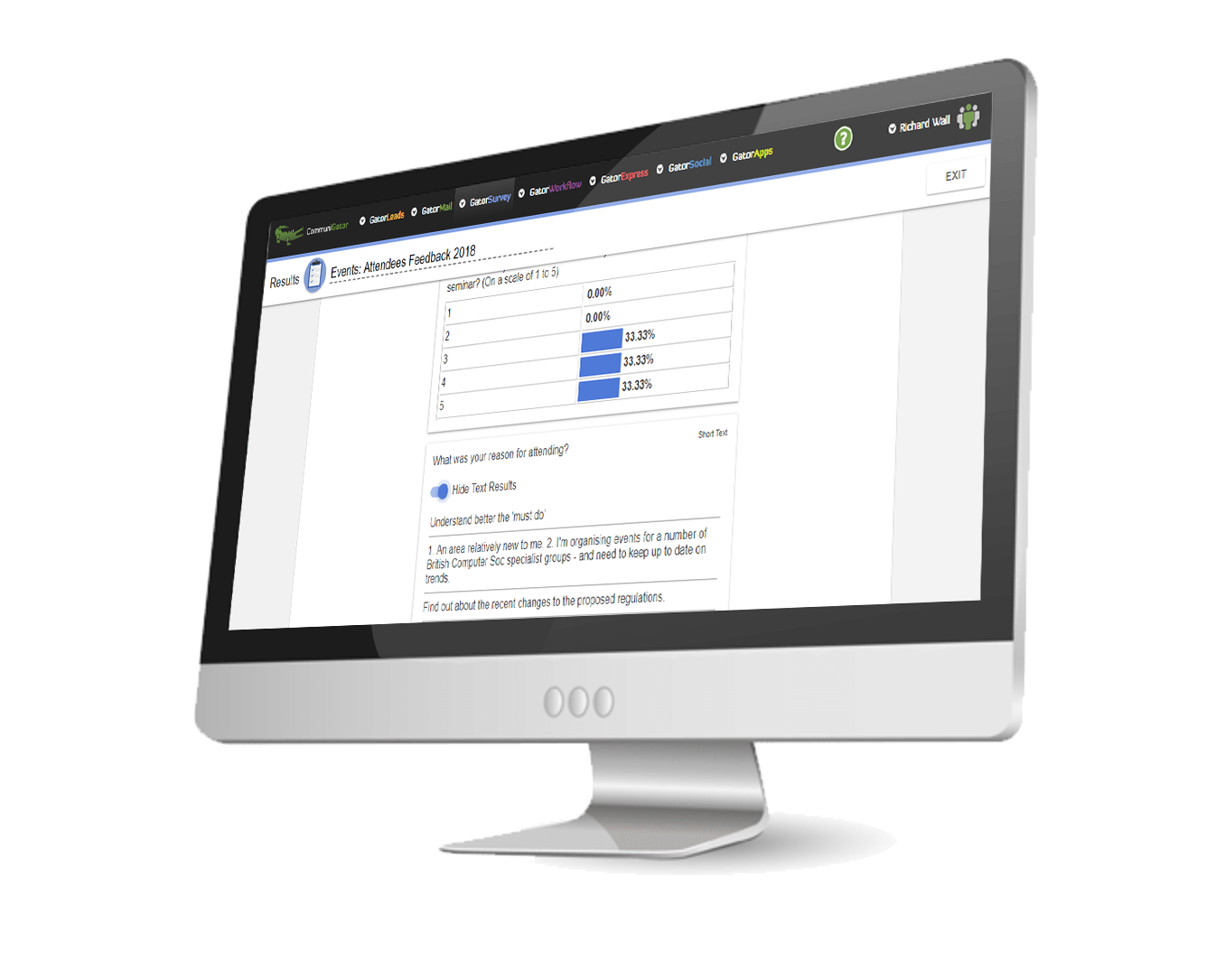 CHECK OUR RELATED RESOURCES