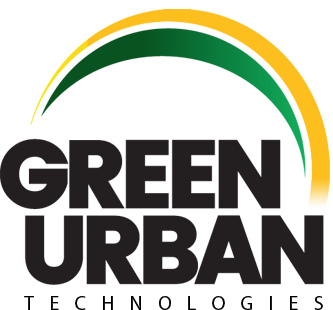 4th of September 2017, Reading, UK: Workbooks announces that GreenUrban Technologies Ltd, a leading manufacturer of diesel emission reduction technologies, has chosen Workbooks CRM to provide a platform to allow the company to streamline its sales and marketing processes and manage significant growth.
GreenUrban designs, manufactures and supplies world class diesel emission reduction technologies, for the cost-effective control of harmful emissions from passenger transport, freight and off-road fleets. The company also provides fleet upgrades that significantly improve safety, reduce operating expenses and help operators avoid penalty charges. With a mix of business systems including a website, email marketing, Outlook for email, cloud-based document management, spreadsheets and Sage accounting, GreenUrban is typical of many ambitious, mid-sized businesses.
"We implemented separate systems to address different needs as the company has grown," said Nigel Standley, Managing Director, GreenUrban, "but as the systems are all disconnected, we have too many manual processes, and it's very difficult and time-consuming to get an overall picture of the state of the business."
A CRM TO SUPPORT CONTINUED GROWTH
With the company investing for growth, the marketing team needed to synchronise prospect and customer data more effectively, and more accurately measure the impact of marketing campaigns.
"Selecting a low-cost, entry-level CRM system seemed a sensible approach a couple of years ago, but we quickly exceeded the capabilities of our existing CRM, and it became clear that it simply didn't have the functionality to help us deliver the growth we're forecasting," confirmed Standley.
"The main problem was the lack of useful information available for our sales people and the leadership team.  Necessary functions such as management reports and business insight were not easily obtainable, so finding a CRM platform capable of supporting our business growth became an urgent part of our plans."
Nigel and his team started looking for an easy-to-use CRM solution that would allow them to track contacts, record customer interactions, schedule follow-ups with automated reminders, create mailing lists and marketing campaigns, and manage the sales pipeline. Strong reporting capabilities and seamless integration with key systems were also mandatory requirements.
"We were looking for a cost-effective way to streamline our sales and marketing processes, with simple workflows to follow-up sales leads, create quotations and synchronise transactions with Sage," said Phil Hanson, Marketing Manager, "and after reviewing a wide variety of alternatives, we felt Workbooks ticked all the boxes and was the best strategic fit for our business."
A CONSULTATIVE PARTNER NOT JUST A SUPPLIER
The sales team at GreenUrban combines direct sales to major 'blue-chip' fleet operators and small specialists, with indirect sales through a range of dealers and channel partners, so the experience and best practice knowledge contributed by Workbooks' consultants was an important factor in the decision.
"We really like Workbooks' consultative approach, and working directly with a UK vendor means we're an important long-term customer rather than an insignificant blip on the spreadsheet of some global software corporation," said Standley.
"After proving Workbooks CRM delivered all the functionality we need, Workbooks' sales team focused on our business outcomes: a reliable sales forecast at our finger-tips; being able to monitor sales activities to help improve performance; and the ability to measure marketing ROI – and these will all make a significant contribution to our ability to grow."
"We are very proud to be selected by such a dynamic and growing business as GreenUrban," said John Cheney, CEO at Workbooks. "We enjoy helping ambitious, mid-sized manufacturers to implement a cost-effective, integrated CRM platform that revolutionizes their processes. And there is an increasing recognition in the market that dealing directly with the vendor is far more effective than dealing with a reseller or implementation partner."
ABOUT GREENURBAN TECHNOLOGIES LIMITED
Established in 2003 to meet the burgeoning demand for low-emissions technology, GreenUrban has become a leader in the field of emissions technology by focusing obsessively on a no-compromise approach. GreenUrban specialises in: Design and manufacture of world class diesel emission reduction technologies, for cost effective control of harmful emissions from passenger transport, freight and off-road fleets; Development of low capex solutions to effectively maintain on and off-road fleets fitted with modern exhaust emissions control system technologies; Supplying fleet upgrades that significantly improve safety and reduce operating expenses.
Offering the customer cost effective products to avoid penalty charges, we can also offer fleet fuel saving and other technologies to save our customers money. With decades of expertise in the commercial emissions-control business, GreenUrban's ground-breaking products continue to help fleet operators (as well as specialist equipment owners) to comply with every tightening emissions standards and continue to work profitably.
For more information, visit www.greenurban.co.uk
Workbooks delivers cloud-based CRM and Marketing Automation applications to the mid-market, at an affordable price. Its services extend beyond sales, marketing and customer support to include order management and fulfilment, invoicing and supplier management, at a price which is typically 50-70% less than alternatives such as Salesforce or Microsoft Dynamics.
Workbooks unites the entire organisation around data and processes, promoting teamwork and collaboration. It provides a single 360-degree view of customers and the information is accessible anytime, anywhere. Productivity increases, operations streamlined, insightful decisions made and the business is better equipped to differentiate against the competition.
For more information, visit www.workbooks.com.
Christelle Fraysse
CMO
christelle.fraysse@workbooks.com