ACCELERATING SALES DEVELOPMENT WITH CRM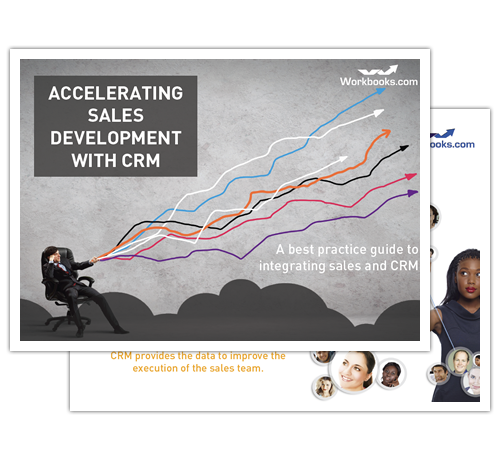 A best practice guide to integrating sales and CRM
There is no doubt that the sales landscape has evolved. Prospects are more informed than ever: exposure to marketing messaging has increased and your prospects are likely to have undertaken detailed online research prior to any direct contact with sales.
While the old school approach to sales still applies, there are now significant opportunities to improve the end to end sales process and increase the effectiveness of your sales reps.
Your CRM system can be used for so much more than pipeline management. This eBook looks at the five key benefits of integrating your CRM & Sales processes:
Improving your lead management
Optimising your pipeline management
Improving the accuracy of your sales forecasting
Optimising your sales processes
Improving your Lost & Qualified Out analysis
To move from a primitive use of CRM to a highly sophisticated approach that embeds CRM within the corporate growth model, download our eBook by filling in the form to the right.
You're only one step away!
Simply complete the form to access the report.
Thank you for your interest in our resources.
You can download the file by clicking on the download button.