ARLINGTON MANAGES COMPLEX ASSEMBLY LINE PROJECTS WITH WORKBOOKS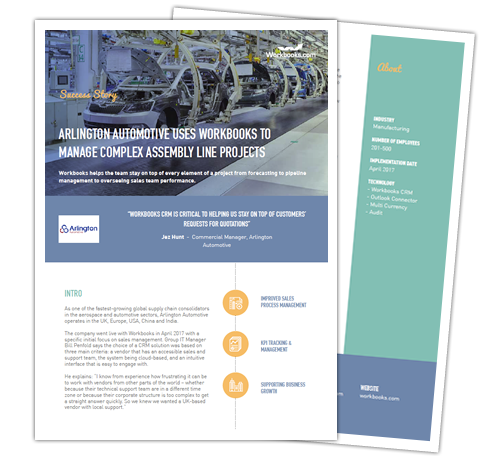 As one of the fastest-growing global supply chain consolidators in the aerospace and automotive sectors, Arlington Automotive operates in the UK, Europe, USA, China and India.
The company went live with Workbooks in April 2017 with a specific initial focus on sales management. Group IT Manager Bill Penfold says the choice of a CRM solution was based on three main criteria: a vendor that has an accessible sales and support team, the system being cloud-based, and an intuitive interface that is easy to engage with.