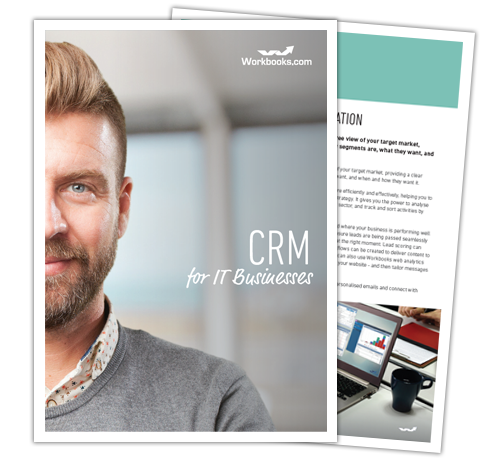 Early adopters of CRM, most IT firms are using CRM as a platform to manage contacts, marketing campaigns, sales opportunities and performance.
However, it's the new generation of complete, integrated business platforms that can draw finance and customer service closer to sales and marketing so the entire business operates in a joined up and intelligent way.
Is your CRM solution working as hard as it should?
Does it enable you to manage your entire customer life cycle?
Does it enable you to manage the entire business process for your clients?
Can you deliver a unified customer experience end-to-end?
If your solution is only helping you drive sales you are missing a trick. Download this ebook to find out more about how CRM can help your IT organization improve productivity, deliver greater value to customers and remain competitive.