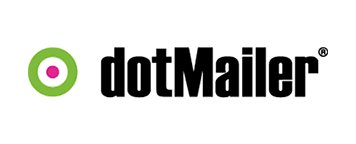 dotMailer is a powerful email marketing and marketing automation platform that enables you to create and send comprehensive email marketing campaigns, and then track the results.
The Workbooks integration with dotMailer enables you to automatically synchronise contact lists and records between your Workbooks CRM system and dotMailer, thus empowering you to effectively target your Workbooks contacts using dotMailer's powerful email marketing tools.
You can use the Workbooks campaign management tools to create a campaign and sort and segment your data, and then push this information into dotMailer at the click of a button. Once your email has been sent from within dotMailer, all the key dotMailer activities – including e-mail opens, click-throughs and bounces – are pushed back into Workbooks, against the relevant lead, person or marketing campaign records in Workbooks, giving you access to all the data you need to track the success of your email marketing efforts and to gain a true measure of the ROI that the campaign generated.
The connector also synchronises the records between the two systems, so if a contact unsubscribes in one, there is an automatic update in the other system to reflect this.