INTERNATIONAL FOOD INFORMATION SERVICE (IFIS) GAINS EFFICIENCIES AND HAS GREATER VISIBILITY INTO COMMERCIAL OPERATIONS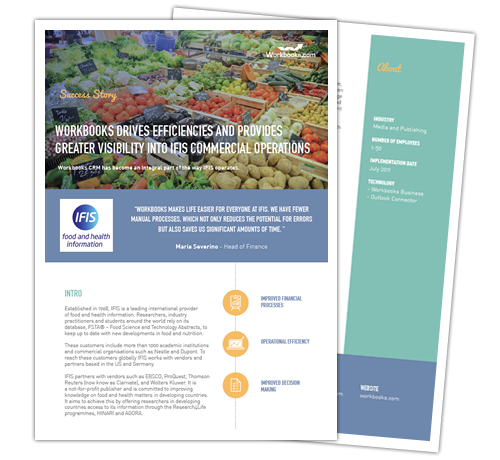 Established in 1968, IFIS is a leading international provider of food and health information. Researchers, industry practitioners and students around the world rely on its database, FSTA® – Food Science and Technology Abstracts, to keep up to date with new developments in food and nutrition.
These customers include more than 1000 academic institutions and commercial organisations such as Nestle and Dupont. To reach these customers globally IFIS works with vendors and partners based in the US and Germany.