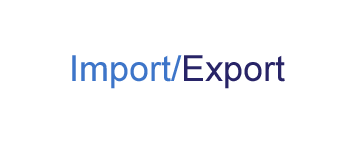 If you have existing data in other CRM systems, databases or spreadsheets, you can import it into Workbooks from a CSV (Comma Separated Value) file. CSV files are a standard way of exchanging data between systems.
Our import tool is extremely powerful and allows you to carry out various types of import.
Rapidly import data such as customer, organization and lead's or export through the straightforward export function (available within multiple views).
Discover more on our importing data page.