INDEX ON CENSORSHIP IS A MORE CONNECTED & EFFICIENT ORGANISATION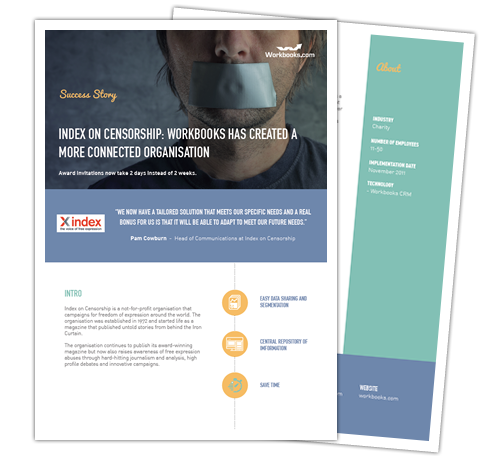 Index on Censorship is a not-for-profit organisation that campaigns for freedom of expression around the world. The organisation was established in 1972 and started life as a magazine that published untold stories from behind the Iron Curtain.
The organisation continues to publish its award-winning magazine but now also raises awareness of free expression abuses through hard-hitting journalism and analysis, high profile debates and innovative campaigns.