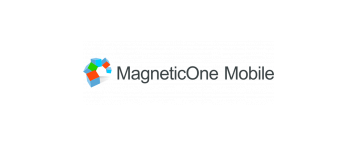 MagneticOne Mobile allows you to turn photos of business cards into Sales Leads.
MagneticOne Mobile scans the business card image, understands its content (e.g. Name, Company, Address etc.), display this info (so that you can edit it) and then finally creates a Sales Lead or a Person in Workbooks.
Upon completion three notes are automatically created against the PersonSales Lead record for:
The actual picture of the business card
Voice note
Additional info (e.g. timestamp, Google Play User)
With the integration you can:
Recognize multilingual business cards
Automatically add missing country codes
Take pictures of business cards or recognise gallery stored images
Keep all your contacts secure in a single place
Save the location against a business card
Navigate to the contact address.
To find out more about how you can integrate Workbooks CRM with MagneticOne Mobile contact us or visit the official Google Play page.