MEGATECH BENEFITS FROM BETTER LEAD TO CASH PROCESS WITH WORKBOOKS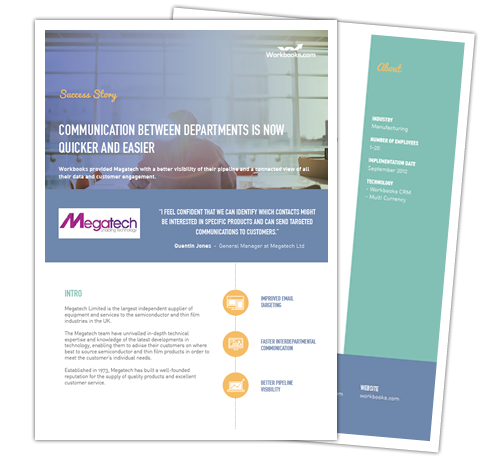 Megatech Limited is the largest independent supplier of equipment and services to the semiconductor and thin film industries in the UK.
The Megatech team have unrivalled in-depth technical expertise and knowledge of the latest developments in technology, enabling them to advise their customers on where best to source semiconductor and thin film products in order to meet the customer's individual needs.
Established in 1973, Megatech has built a well-founded reputation for the supply of quality products and excellent customer service.