PALAGAN INCREASES PRODUCTIVITY AND GAINS GREATER BUSINESS INSIGHTS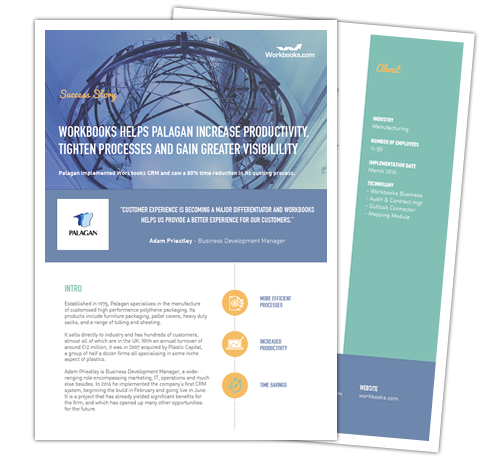 Established in 1975, Palagan specialises in the manufacture of customised high performance polythene packaging. Its products include furniture packaging, pallet covers, heavy duty sacks, and a range of tubing and sheeting.
It sells directly to industry and has hundreds of customers, almost all of which are in the UK. With an annual turnover of around £12 million, it was in 2007 acquired by Plastic Capital, a group of half a dozen firms all specialising in some niche aspect of plastics.
Adam Priestley is Business Development Manager, a wideranging role encompassing marketing, IT, operations and much else besides. In 2016 he implemented the company's first CRM system, beginning the build in February and going live in June. It is a project that has already yielded significant benefits for the firm, and which has opened up many other opportunities for the future.