SCOTTISH MOTOR TRADE ASSOCIATION CHANGED FROM REACTIVE TO PROACTIVE MODE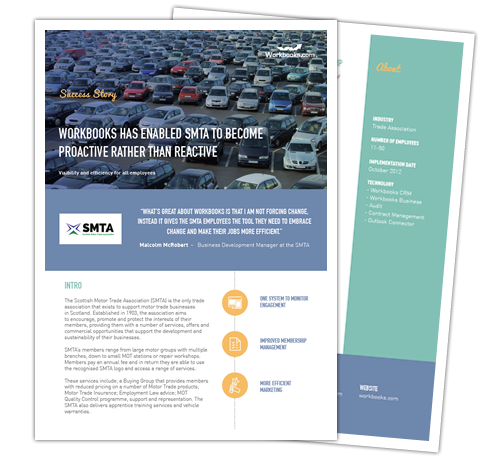 The Scottish Motor Trade Association (SMTA) is the only trade association that exists to support motor trade businesses in Scotland. Established in 1903, the association aims to encourage, promote and protect the interests of their members, providing them with a number of services, offers and commercial opportunities that support the development and sustainability of their businesses.
SMTA's members range from large motor groups with multiple branches, down to small MOT stations or repair workshops. Members pay an annual fee and in return they are able to use the recognised SMTA logo and access a range of services.