HARNESS THE POWER OF CRM AND MARKETING AUTOMATION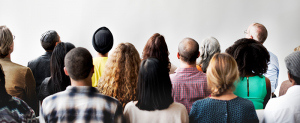 CommuniGator and Workbooks are joining forces to bring you a seminar packed with twice the punch of knowledge and information. Marketing Directors from both CommuniGator and Workbooks, along with a CommuniGator and Workbooks customer, will be speaking, promising you the best and most current strategies in the world of marketing.
We will cover everything you need to know for getting the most out of your CRM and Marketing Automation. Including the benefits of integrating the two software to make your sales and marketing teams work seamlessly together.
A clear view of the power of CRM & marketing automation working together
How to deliver the right propositions to the right people
How CRM triggers can make email automation a breeze
Easily identify new leads and prioritise the hottest ones, in real-time
Bridging the gap between Sales and Marketing with CRM
January 31, 2019 @ 9:30 am – 1:00 pm
BOOK YOUR PLACE AT THIS EVENT