To update extra fields for clients or contacts, select the clients/contacts by ticking on the tick box in the grid and select 'Extra Fields'.
The 'Bulk Update Extra Fields' window opens.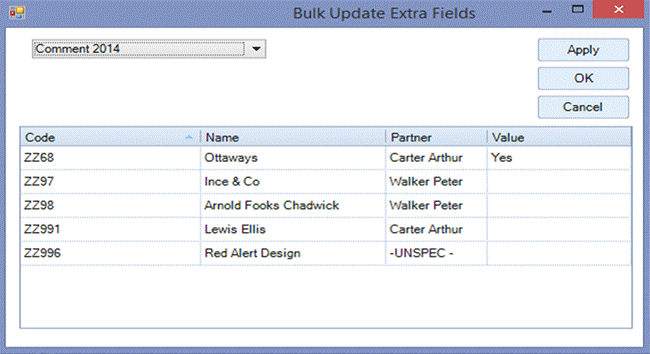 To set the value for the extra field:
- Select the extra field from the dropdown box
- For each client, enter or select a specific value of the extra field within the Value cells.
Click Apply to save the changes.
Click OK to save the changes and close this window.
Click Cancel to close this window and cancel the changes.
N.B Changes are not saved until the user presses OK or Apply.