CRM for client satisfaction
with the highest NPS score
More than 1400 SMEs
trust us to run their business
Won Best Sales CRM
product at BESMA 2017
CRM for Marketing
CRM for Sales
CRM for Customer Service
A successful CRM implementation will
GROW REVENUE
IMPROVE CUSTOMER EXPERIENCE
REDUCE OPERATIONAL COSTS
IMPROVE DECISION MAKING
Book a demo
Let one of our consultants show you how Workbooks CRM could help your business.
OR
Start a free trial
Get access to our fully working platform for 30 days to find out for yourself about Workbooks.
Learn how Workbooks is helping take The Newmarket Group business to the next level.
The key stakeholders in the business completely understand that adoption of CRM, the insight and the strategic growth it offers us is absolutely vital.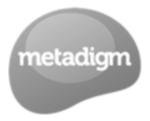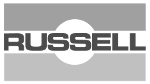 Plans & pricing
CRM
£
21
per user per month
billed annually
CRM PRO
£
33
per user per month
billed annually
BUSINESS
£
46
per user per month
billed annually
BUSINESS PRO
£
56
per user per month
billed annually
Clients ratings & accolades
4.35 out of 5
(71 reviews)
4.35 out of 5
(28 reviews)
4.5 out of 5
(71 reviews)
4.3 out of 5
(315 reviews)
Our CRM platform
integrations include