Forgotten and incomplete imports can potentially cause problems or corrupt your data. That's why System administrators now have an extra tool when it comes to ensuring that no import is forgotten.
When signing into Workbooks, you will be notified that there are imports that need an action by you , i.e. those that need to be approved or rejected.

Click the banner and you will be directed to a View that shows all of these imports. This View has also been added to the Import Landing page.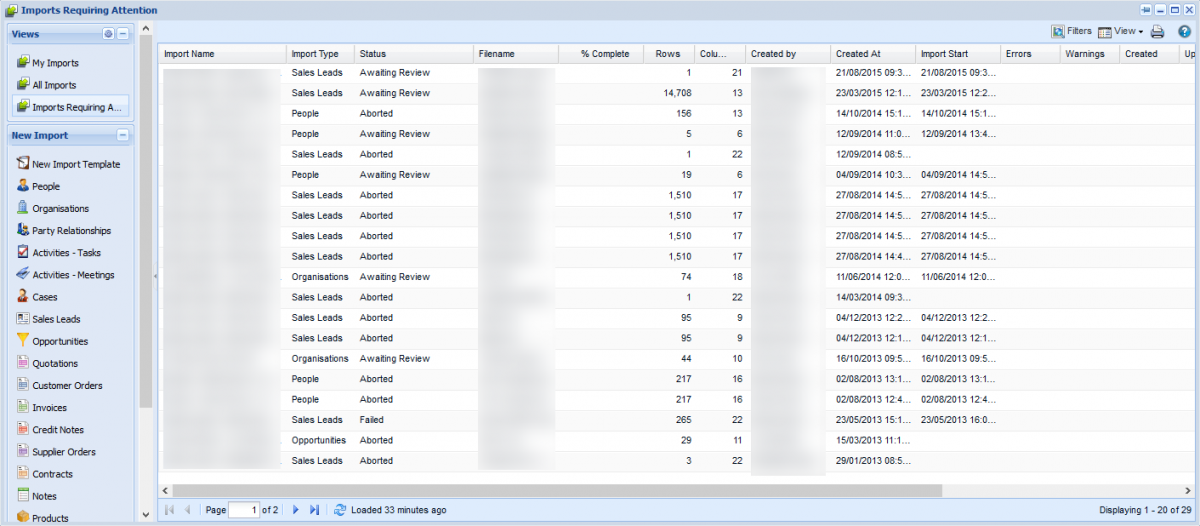 From here all you have to do is choose the import to review, and decide what action you want to take. You may wish to Approve or Reject the import and there's no hard and fast rule about what the right choice is - this will depend on the individual set of circumstances. In general though, if an import that was carried out quite some time ago and hasn't been approved, the likelihood is that there's no need to approve the import months later.
Click here to find out more about reviewing your imports.